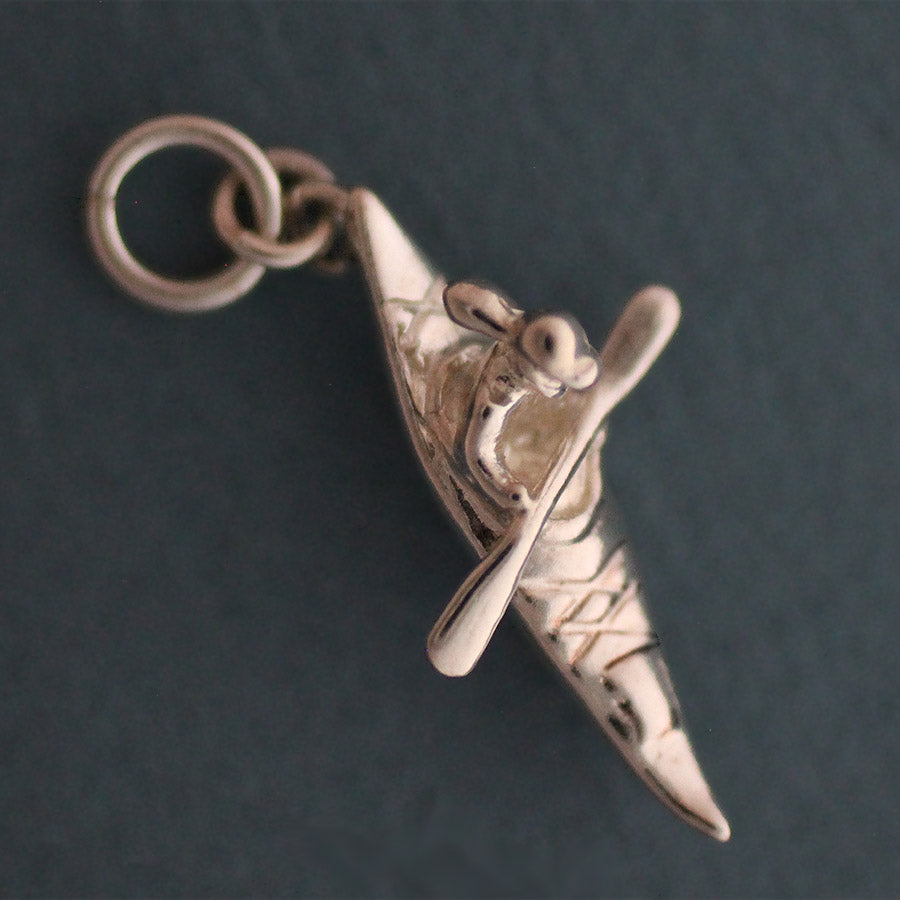 Kayak Gal Jewelry - Sterling Silver
Our Sterling Silver Kayak Gal wears a ball cap to keep the sun out of her eyes while paddling along lakes and rivers.  Her hair is tied back in ponytail, she's ready for a fun adventure!
1" long, 1/2" wide from paddle end to end.  Available as earrings, a necklace or charm.  The necklace comes with an 18" sterling silver rope chain, but you can order it without a chain if you like.
We designed our Sterling Silver Kayak Gal with the avid paddling enthusiast in mind.  Intricate details have been carefully carved making it stand out from imported, mass-produced kayaks.