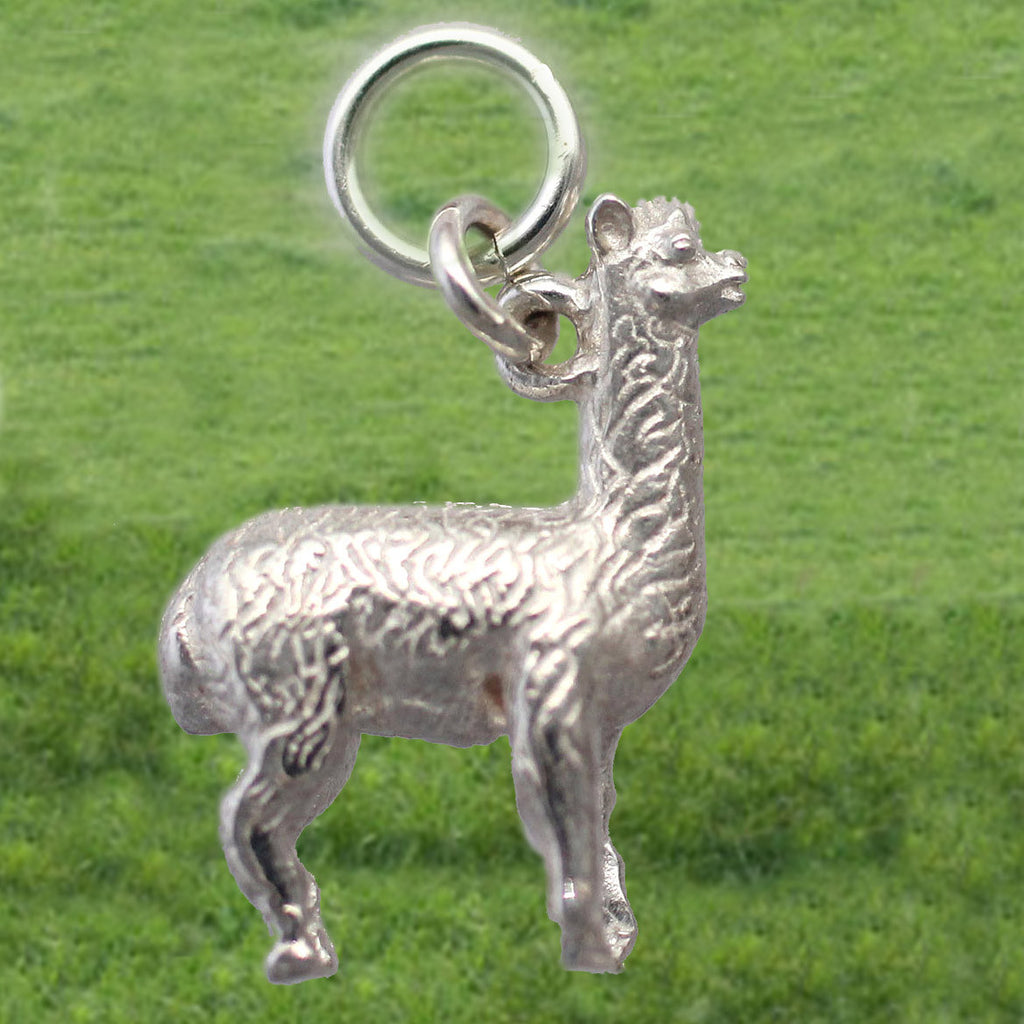 Alpaca Charm
Our Alpaca charms are solid sterling silver, realistically detailed and carefully finished one piece at a time.  They are fully 3-D without any hollowing out, for added strength.
I modeled it after a recently shorn Alpaca to show it's body shape and dimension.  Note how I carved the long soft curls of its fleece (this is easier to see on the black alpaca charm).  Incredible lifelike eyes, nose, jaw and ears make it almost come to life!
Dimensions: 5/8" high and are 1/2" from tail to chest.  Available in with a dark antique and/or snowy white.  We use sterling silver french wires for our Alpaca Earrings.
The silver alpaca necklaces come with an 18" sterling silver rope chain (made in the USA).  All connections are silver soldered for safety.
For $5 extra we will solder a Sterling Silver Part which can fit Pandora style bracelets.
 We can cast the Alpaca in solid 14 kt gold within 2-3 weeks when not in-stock.