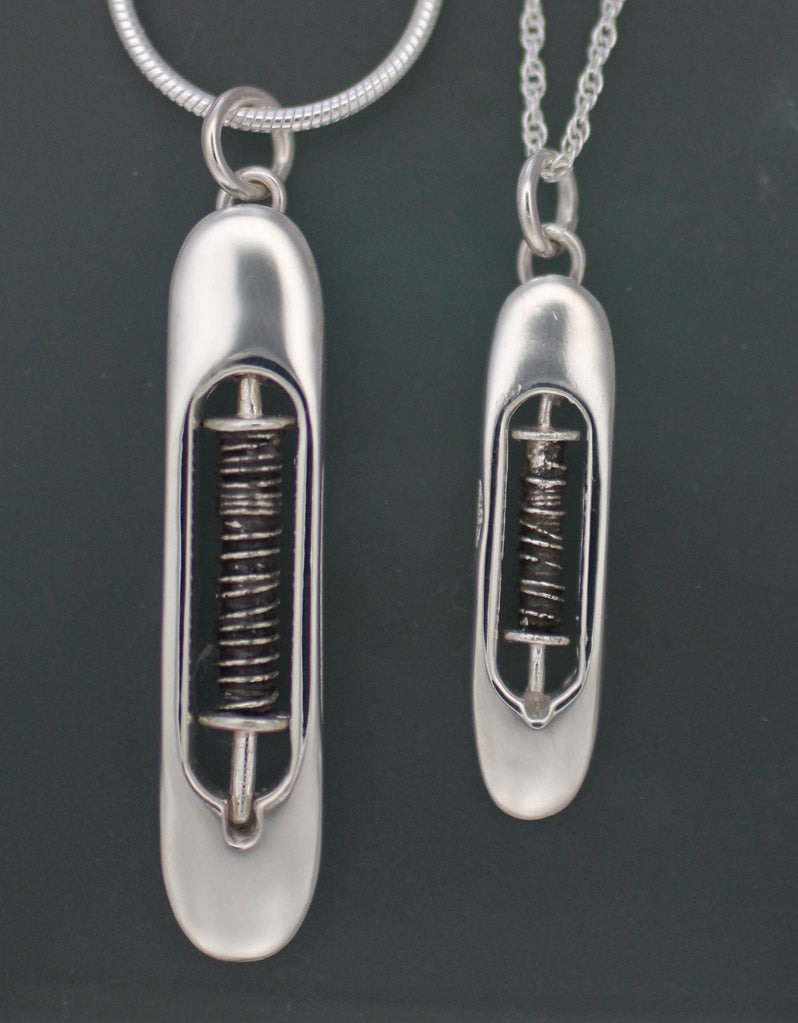 Sm Shuttle Necklaces - sterling silver
The simple elegant form of a weaving shuttle is timelessly beautiful!  Our hand crafted sterling silver Shuttle Necklaces and Earrings are based on a boat shuttle design with smooth 'duck nose' ends.
We've tried to keep every detail accurate and precise.  The open bottom allows you to see the threaded bobbin shafts on both sides as well as through the elongated eyelet on it's side rail.
Our Small Shuttle Necklace & Earrings measure 1 1/8" h x 1/8" w x 1/16" thick.  The Larger Shuttle Necklace is 1 1/2" h x 1/4" wide x 1/8" thick.  I've included both in the photos below for comparison.
We make them in three versions: Antiqued (B&W); Blue Enamel and Red Enamel.
The Small Shuttle Necklace (sterling silver) price of $65 includes an 18" sterling silver chain.  Also available without a chain for $50 each.
14k Gold Shuttles are sold without a chain.
Make it a 'set' with matching earrings!  We also have a Large shuttle necklace available, click here to see their page.