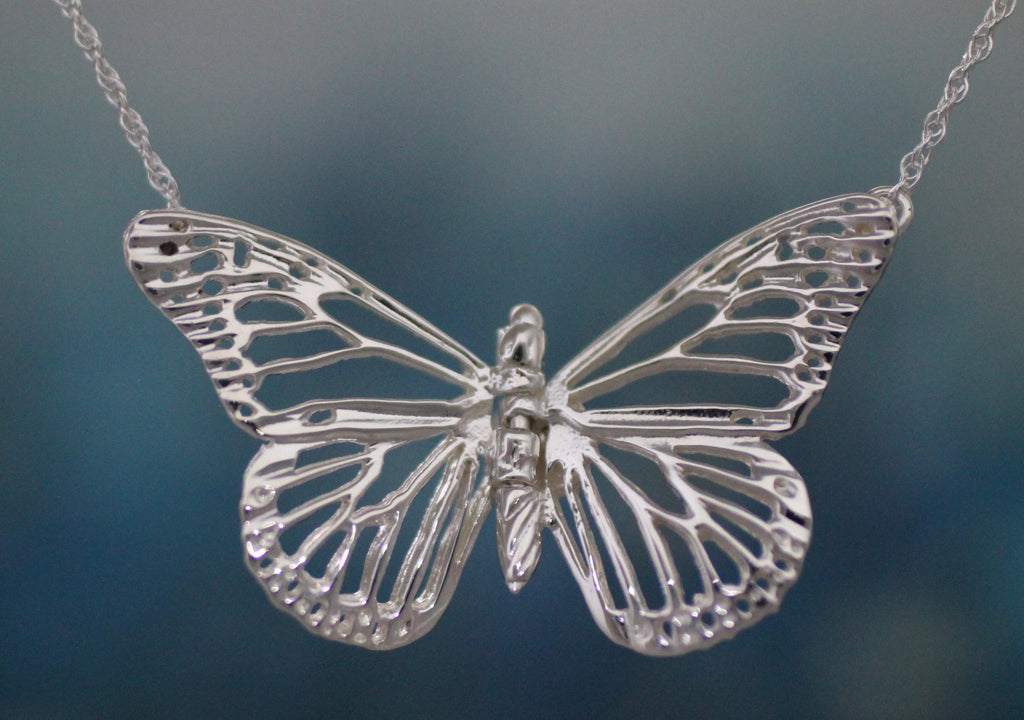 Monarch Butterfly Necklace - sterling silver
Our sterling silver Monarch Butterfly Necklace is hinged so it's wings can move like a live butterfly.  Available in two styles, one has the chain soldered to the wings.  The other style hangs from a chain off one wing, you can use your own chain if preferred.
-
This Butterfly necklace is smaller than the single Monarch Wing design and larger than the Tiny Fluttering Butterfly.
 The butterfly measures 1" high & 1 1/2" at the widest point (wingtip to wingtip).
The Butterfly is centered and has both wings soldered to a sterling silver chain.  The chain has an extra jump ring soldered 2" from the end .  It can be worn in two possible lengths. (17 1/2" and 19 1/2").
We include an 18" sterling silver rope chain when it hangs to one side.  Also available alone without a chain if you have one you prefer.
Smaller version is available as an individual charm (both Sterling Silver and 14kt Gold), click here to see it!