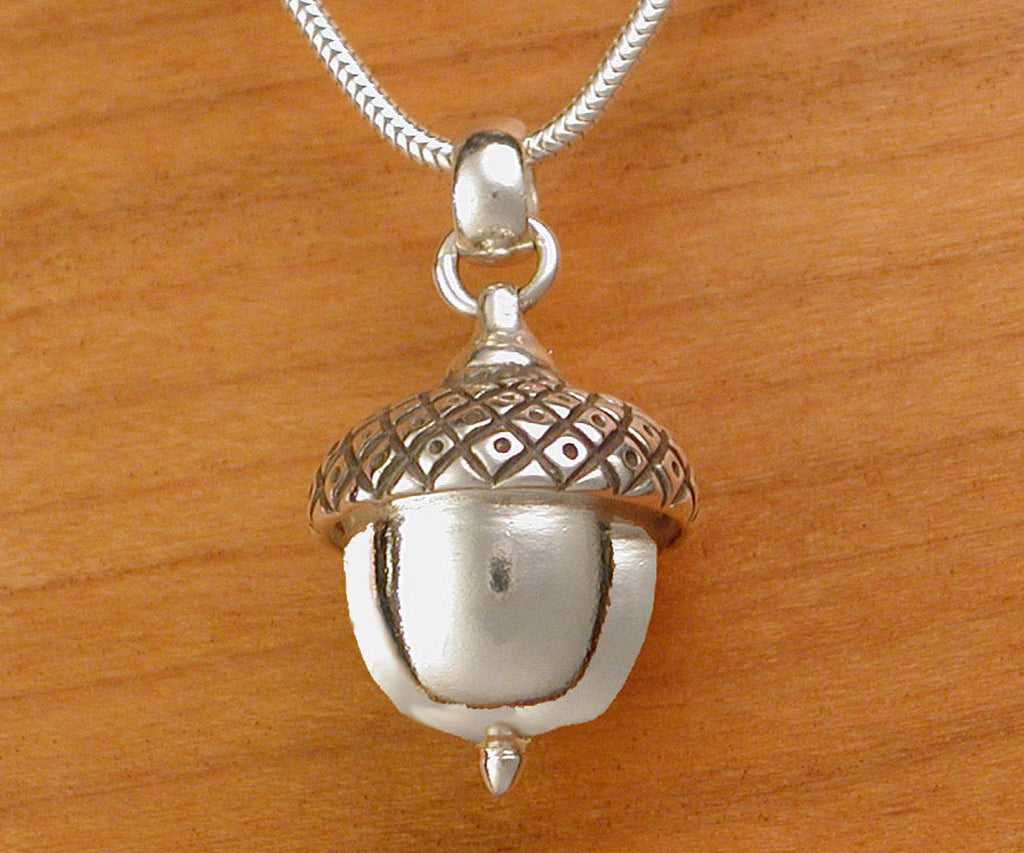 Large Acorn Pendant / Necklace - sterling silver
This Large Sterling Silver Acorn Pendant measures 1 1/8" from top of the bail to its bottom point.  (about the same size of an actual acorn)  We carved it as a 3-D fully round acorn so you won't be disappointed and find a flattened piece with a hollowed out back.
We include a quality 20" sterling snake chain (made in USA, soldered chain w/ lobster claw clasp).
If you already have a nice chain you'd prefer to use we can deduct $30 and will ship it alone, without a chain.