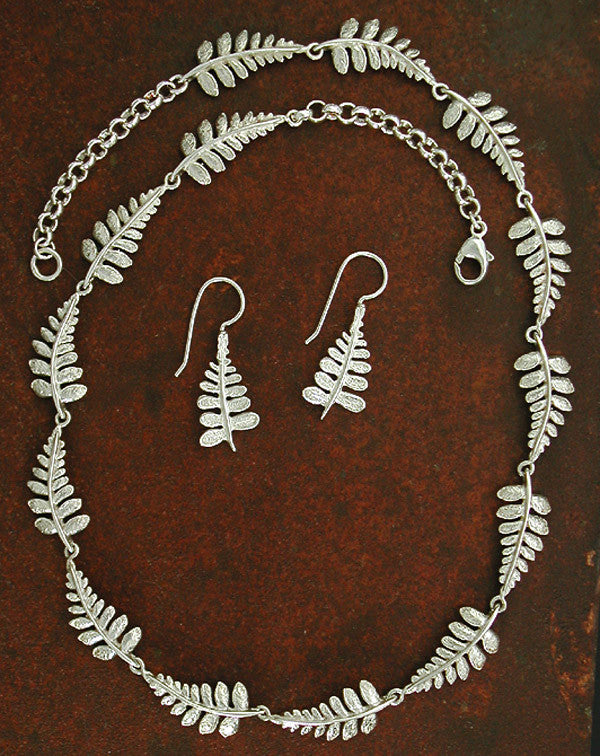 Fern Jewelry - sterling silver
Our sterling silver Fern Earrings are approximately 1" in length.  There's an alluring beauty in their delicate nature.  Both sides of each petal are intricately detailed.
The standard length for our Fern Necklace is 18", but we can add extra chain or castings to lengthen it.  All connections are silver soldered for lasting strength. 
Look for the matching bracelet in this same Fern Jewelry Collection.