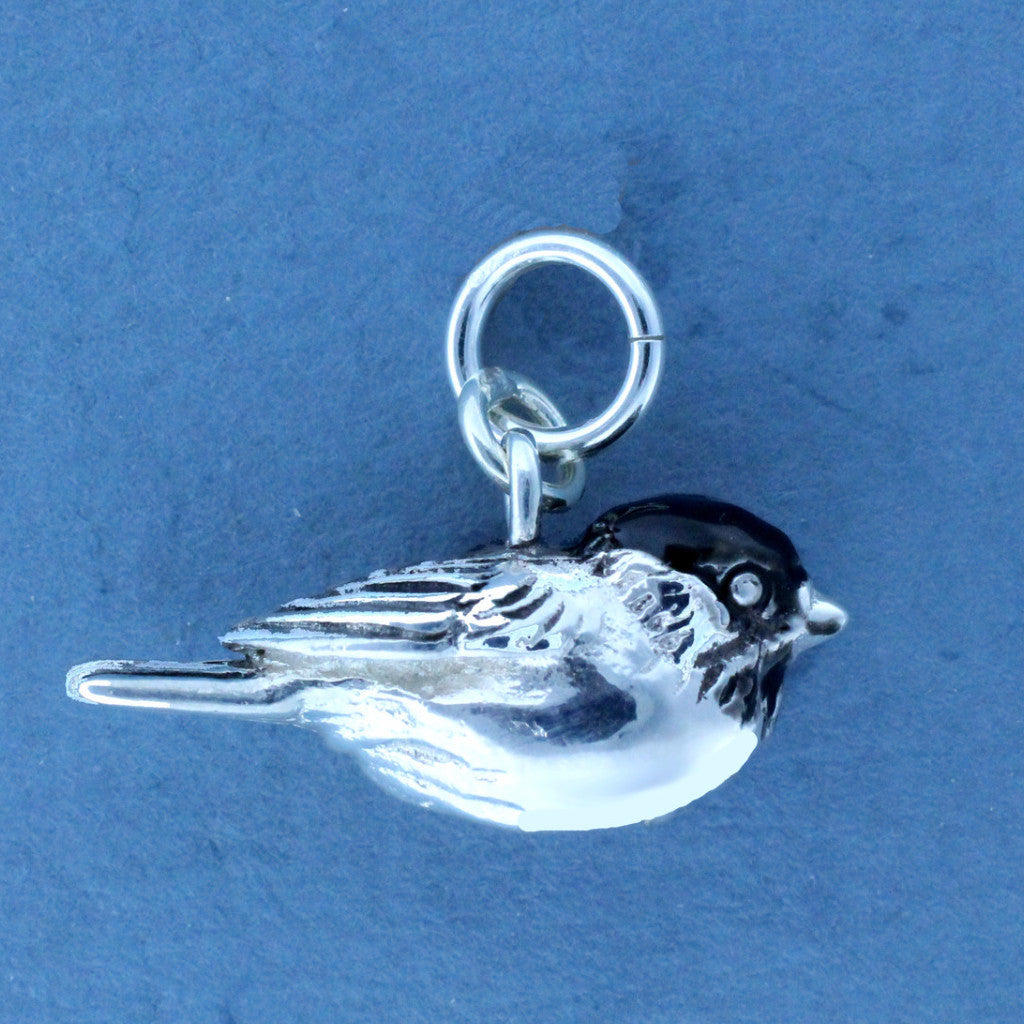 Black Capped Chickadee
Our Sterling Silver Chickadee Charm is 3-D in the round (also available in 14k gold).  Everyone knows that the Black Capped Chickadee is a very busy little bird!  Its cheerful and trustful nature makes it a most popular feathered friend.  Isn't is wonderful how its wings fold together in a herringbone pattern on its back?

We 'antique' the wings and tail feathers and also add black enamel its cap which brings out the hand-carved details nicely.  It measures 3/8" high & 3/4" from its beak to the tip of its tail.

A top quality (made in the USA) Sterling Silver 18" Rope Chain is included with the Necklace.  The earrings have Sterling Silver French Wires.


We do not currently keep a 14k Gold Chickadee in stock, but would be happy to cast one for you.  There is a 2-3 week lead-time to make a 14k Chickadee whereas the Sterling Chickadees are always ready to fly!