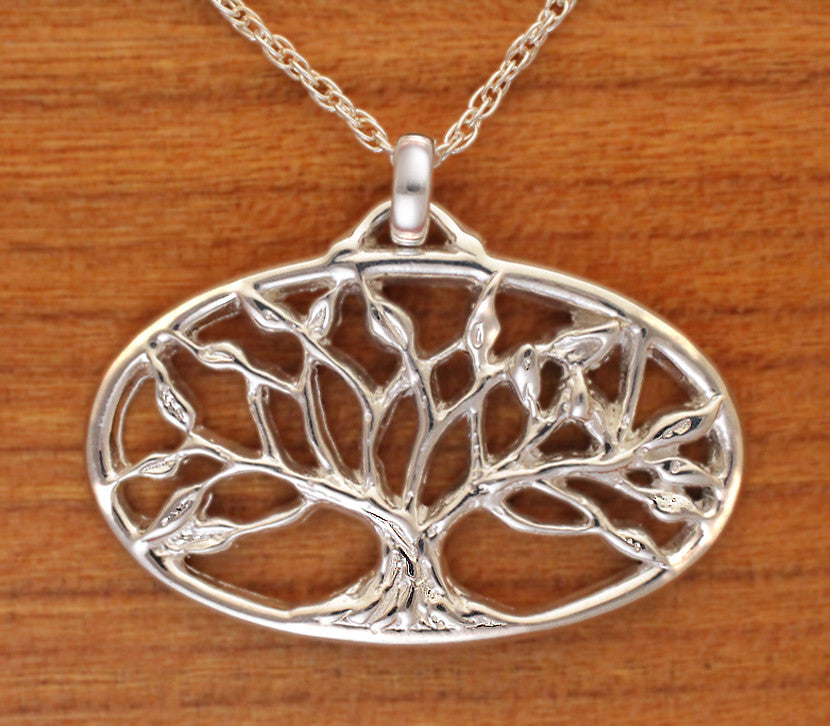 Tree of Life Necklace - Sterling Silver
Style comes naturally with our Sterling Silver Tree of Life Jewelry.  Revealing an earthy elegance, it reminds us our our interconnection with all life on our planet.  This meaning /symbolism of the Tree of Life is shared through many cultures, ancient and modern.
The openwork style design is very strong, we've carved it from solid sterling silver that's about the same thickness as a nickel.  It measures 1" high and 1 3/8" wide and is available with either a leather cord, an 18" Sterling Silver Rope Chain (or simply alone if you have a favorite chain you'd prefer to use).
Notice the rich bark texture on its trunk and intricately carved leaves.  These details catch the light and sparkle nicely, wonderful nature jewelry!