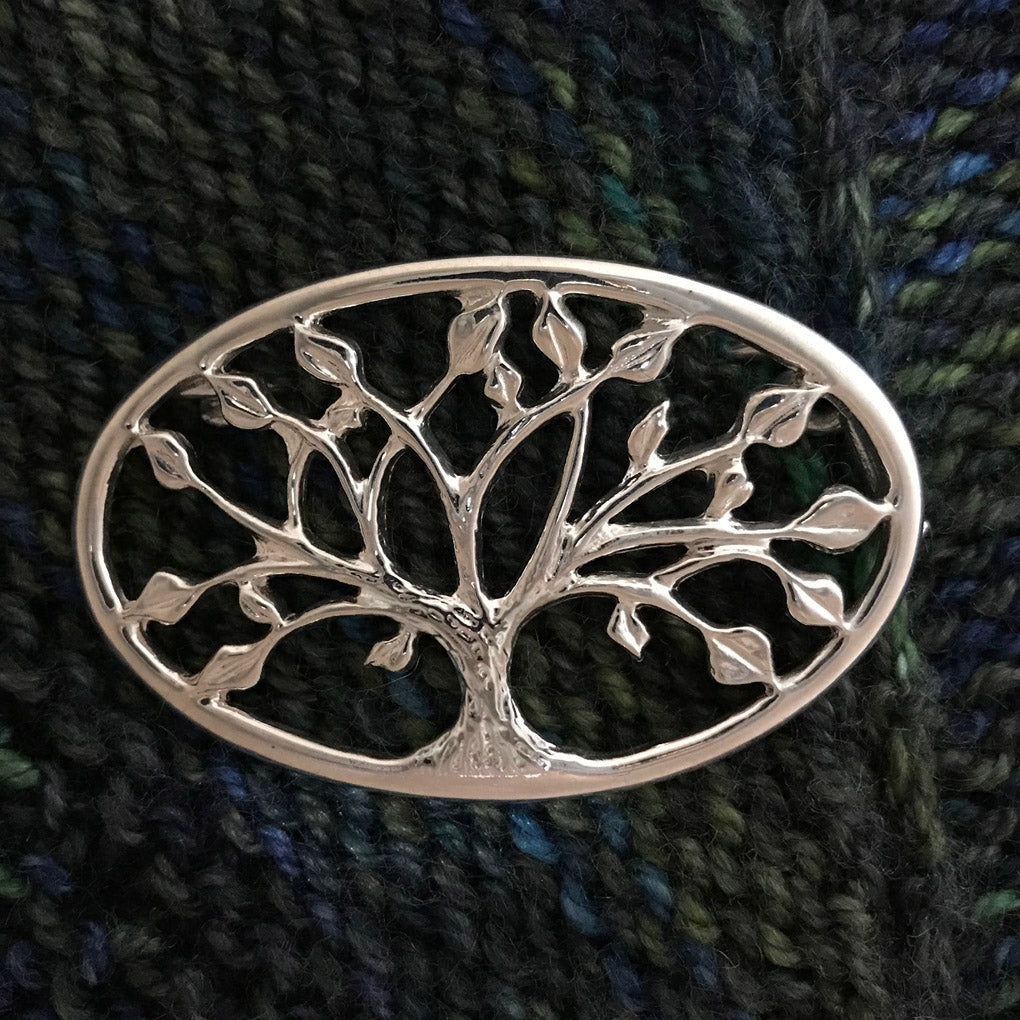 2" Tree of Life Shawl Pin - sterling silver
The meaning and symbolism of the Tree of Life has been shared through many cultures, ancient and modern.  Perhaps the central tenet of the Tree of Life is the idea that all life on Earth is interconnected.  More closely you and your family to your ancestors.
This openwork design is very strong, we've carved it from solid sterling silver that's about the same thickness as a nickel.  The pin hinges open to gather yarn, then snaps under the clasp for security.
This is our largest Tree of Life design.  An earlier version was named "Large Tree of Life" so decided to name this one the 2" Tree of Life.  It is a little over 2" wide and 1 1/4" high.
Click here to see the two smaller versions.