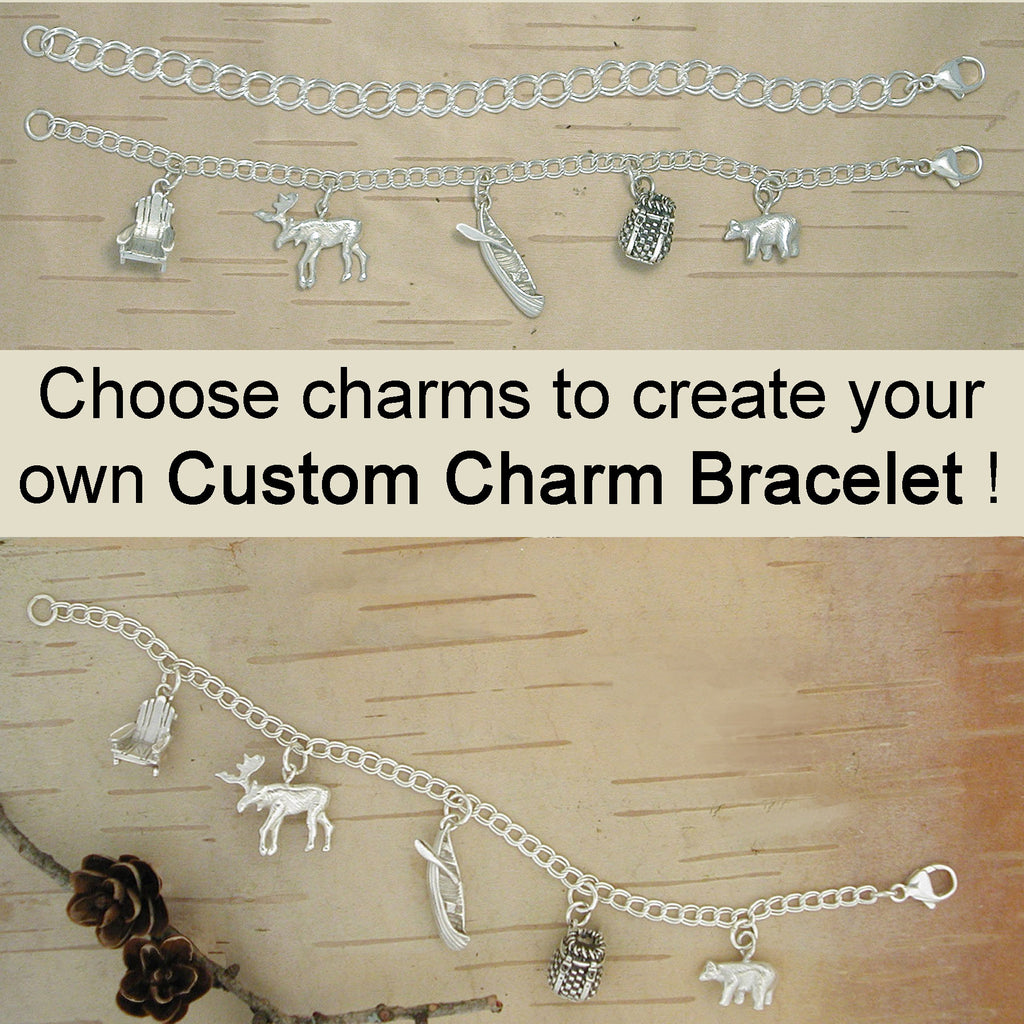 Adirondack Great Camp and Custom Charm Bracelets - Sterling Silver
Our Sterling Silver Great Camp / Adirondack Charm Bracelet includes 5 charms: Adirondack Chair, Moose, Canoe, Pack Basket, and Bear Charm.  We make them with regular charm chain or heavy charm chain for $10 more.
At 7 1/4" in length they fit most women.  We can make them longer or shorter for no additional charge, just add the request in the comment area when ordering.  The chain itself is solid sterling silver USA Made, and we solder each charm on.
We can substitute any of the 5 charms for another one from our Charm Collection to make a unique bracelet all your own.  Add even more charms for a personalized piece of jewelry.