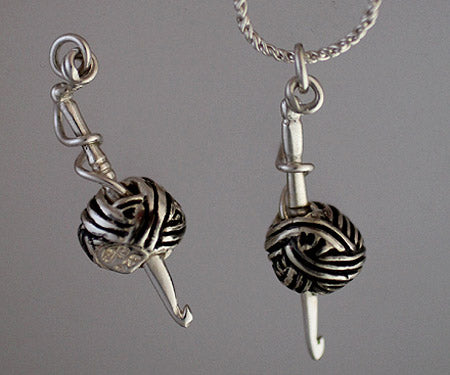 Crochet Necklace
It's time to crochet!  Our Crochet Necklace has an antique style hook with large ball of yarn.  It's solid sterling silver, hand finished individually and all connections are soldered for heirloom quality.
The crochet hook is 1 1/4" long, the ball of yarn is 1/2" in diameter.  I've looped a wire from the ball to the top of the crochet hook to resemble a piece of yarn.
We sell it with or without a chain.  The chain we use is an 18" sterling silver wheat chain.
Be sure to see our matching earrings and a crochet hook charm which has a smaller ball of yarn.