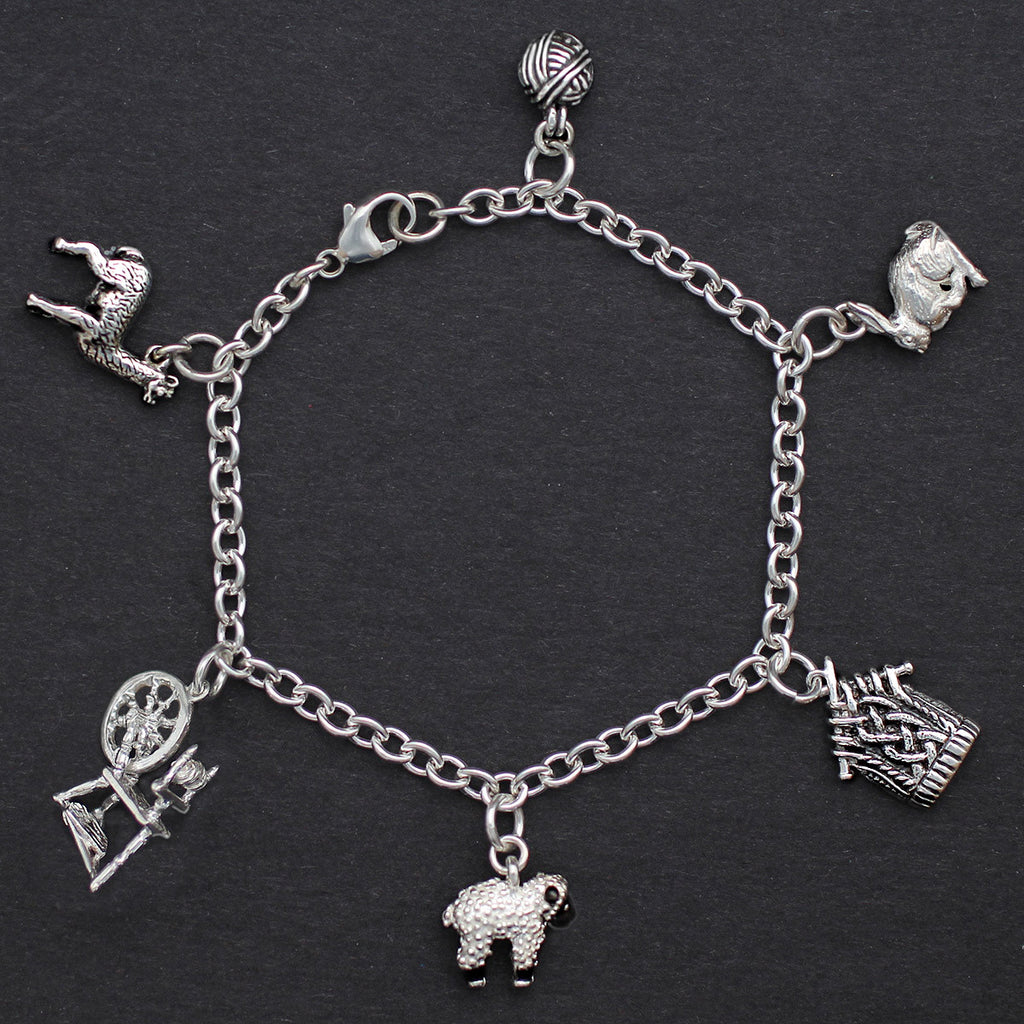 Knitter's Charm Bracelet
 Adorable!  Handcrafted sterling silver knitting charms.
We use a quality sterling silver cable chain for these bracelets.  Priced with all 6 of our knitting charms for a 15% discount or create your own with charms of your choice... one, two, three or more!
Choose the length of chain for a perfect fit.  Most women like to wear charm bracelets a little loose so it slightly drapes over the back of their hand.
We will space the charms evenly and solder them onto the cable chain.