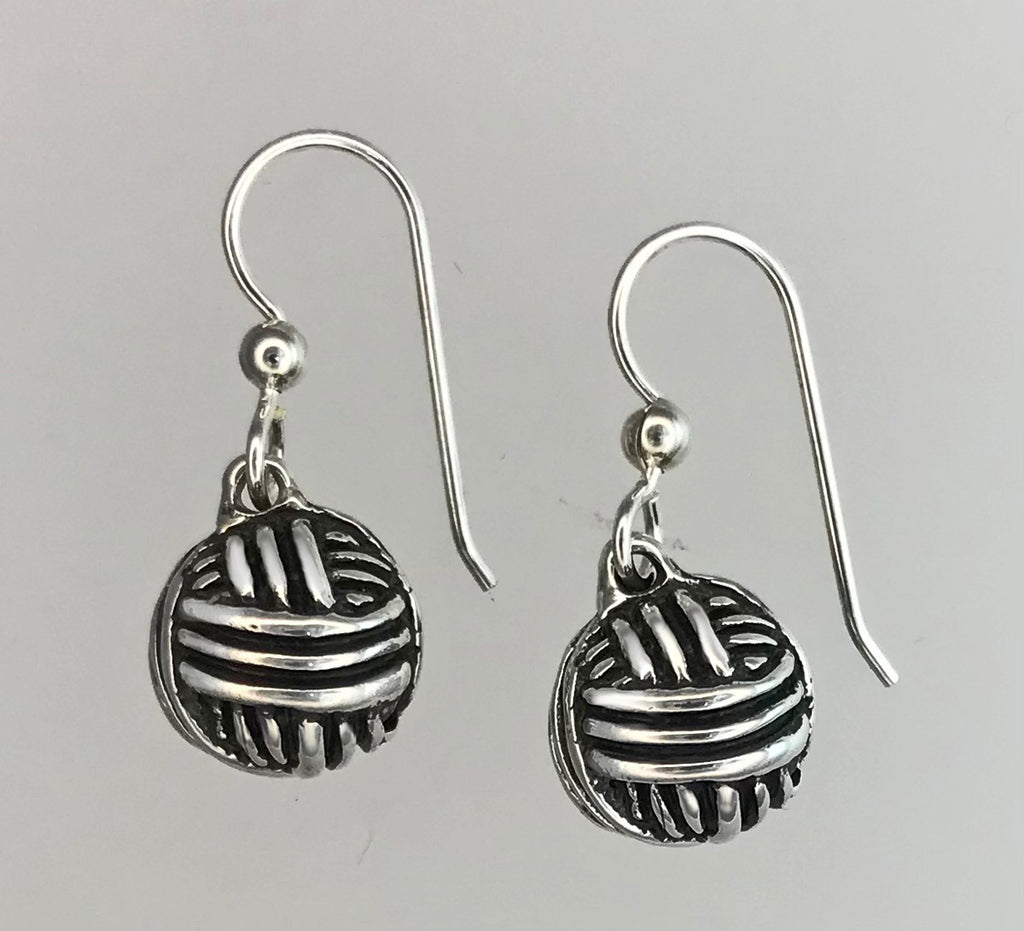 Large Yarn Ball Earrings - sterling silver
These Large Yarn Ball Earrings show up nicely and have a universal abstract appeal.  They're solid sterling silver, hand finished individually and all connections are soldered for heirloom quality.
Every knitter should be proud of the exquisite craft they uphold, I wanted to create something to commemorate this spirit.  Wearing these designs helps introduce your love of knitting to other yarn obsessed artists & crafters.
These Large Yarn Ball earrings are 1/2" in diameter.  The second/alternate photo has this Large version being modeled with an insert photo comparing the two earring sizes.
We also make a Small Yarn Ball Earring which is half the size at 1/4" diameter.