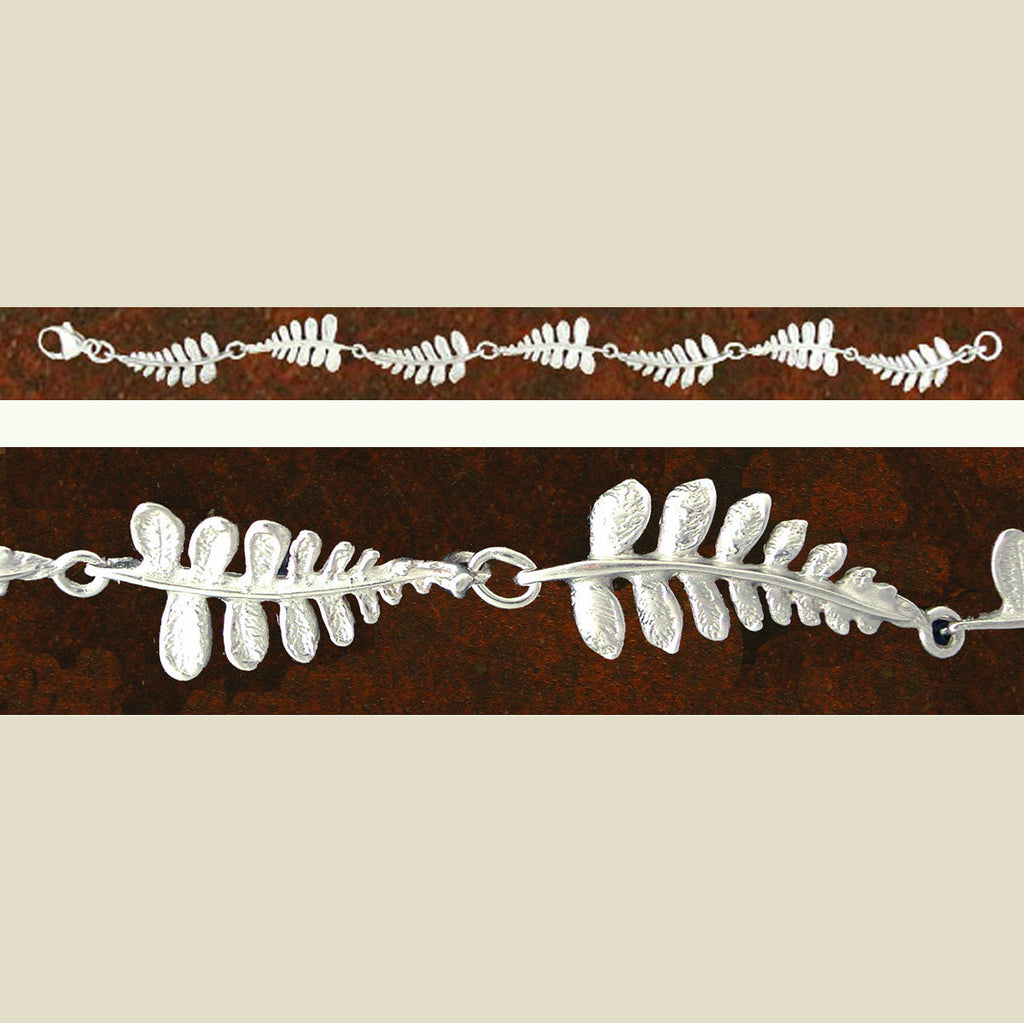 Fern Bracelet - sterling silver
The delicate graceful beauty of ferns has been admired by many for centuries.  Their lace-like quality quietly softens their surroundings.  It's this peaceful essence we tried to capture with our sterling silver fern jewelry designs.
Our Silver Fern Bracelets are 7 3/8" in length.  The castings are very strong and durable.  They have a slightly dapped shape which allows them to  wrap around your wrist very comfortably.  Click here to see our matching Fern necklace and earring designs.