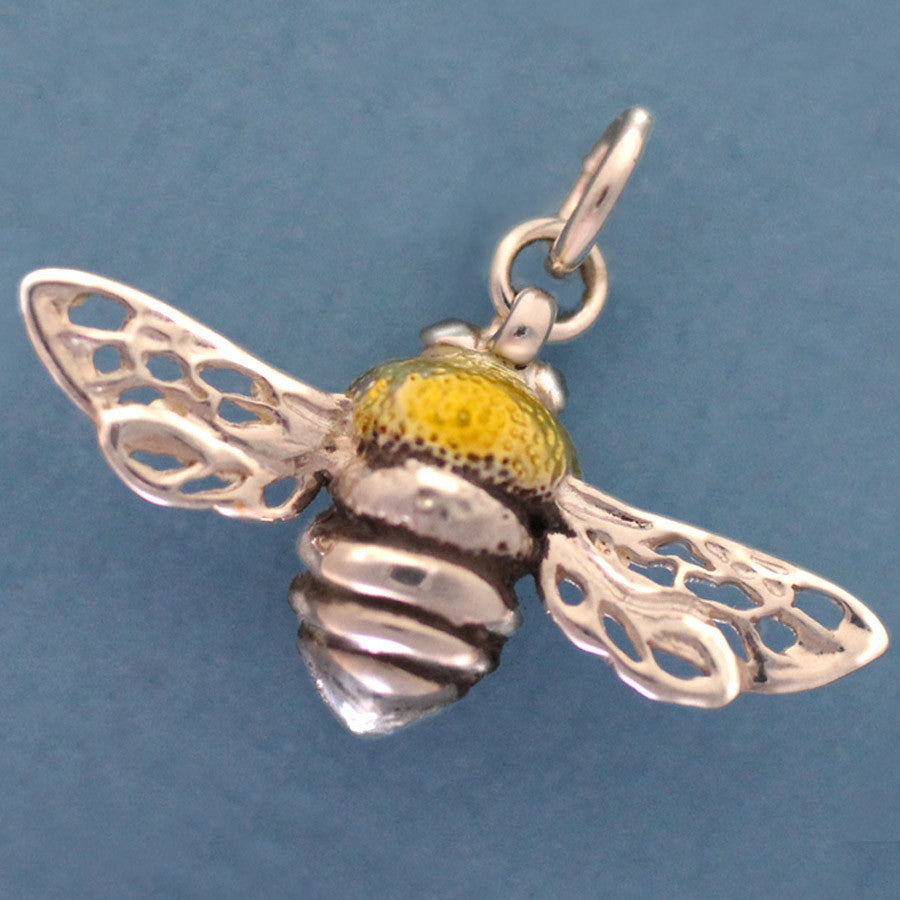 Honey Bee
What's all the buzz about?  Our adorable Enameled Sterling Silver Honey Bee Charm of course!  This detailed charm is sure to add a simple sophistication to any bracelet.
We offer our Honey bee Charms in both Sterling Silver and 14kt Gold.  The Enameled Sterling Silver version has been our most popular, it's that touch of yellow color that brings it to life.  However, you can order it without the color and you'll notice that we don't add yellow enamel to the gold honey bee.  If we don't have the gold in-stock give us a couple weeks to cast it for you.
All of our Honey Bees are fully 3-D, but we've slightly hollowed out a bit on the underside to keep its weight comfortable.  See the top center bee in the photo.  There's also a side view to get an idea of its chubby body, on the top left.
They measure approximately 1/2" long and have a wingspan of 1".  Interested in seeing more nature jewelry?   We make a honey bee necklace and earring set using this same design!