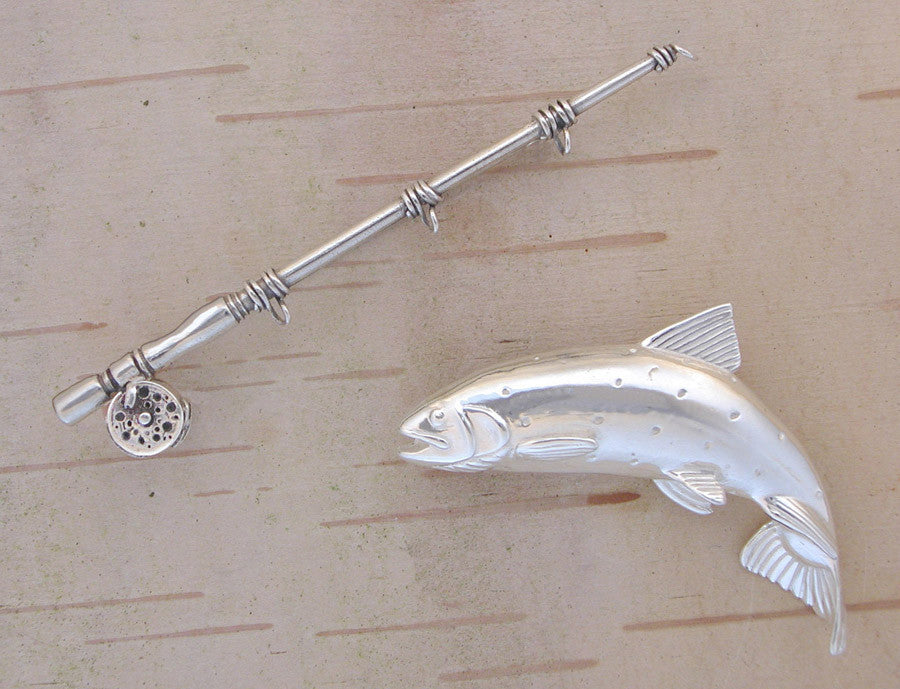 Trout + Flyrod Pins - Sterling Silver
Our Fly Rod or Trout Pin make great gifts for the angler who has everything. The Fly Rod Pin is 2 1/2" in length, cast of solid sterling silver.  A darkened finish brings out the details on the reel, line guides and tiptop.
Lg Trout Pin measures 1 5/8" from it's nose to the tip of it's tail making it a nice size to wear on a vest.  The details are remarkably clean and beautifully finished.
Click here to see our Trout Charm .