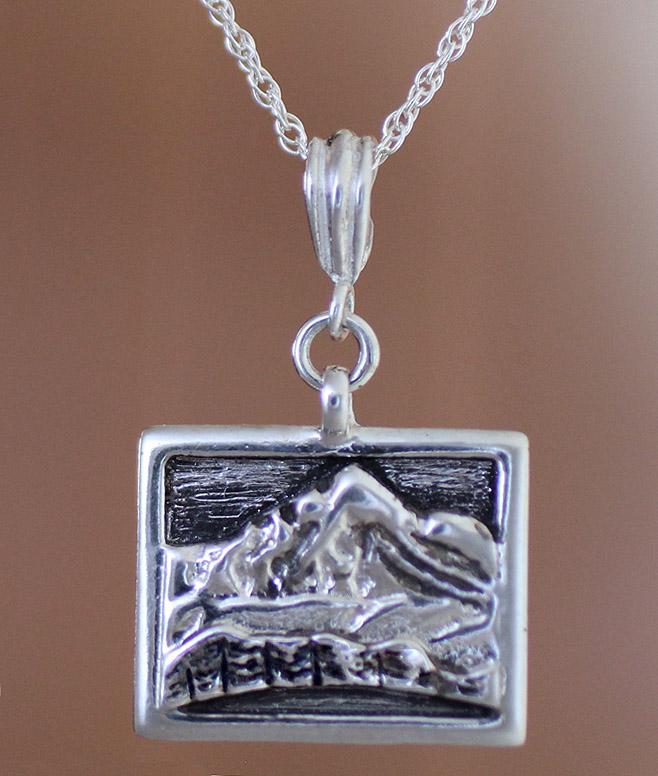 Whiteface Mtn Jewelry - Sterling Silver
Our Sterling Silver Whiteface Mountain Necklace and Earring design is based on the westerly facing view of this Adirondack Mountain near the village of Lake Placid, NY.  Note the trails, slides, trees and lake view below.
Available as earrings (sterling silver french wires), necklace (18" sterling silver rope chain is included) or alone as a charm.
This rectangular design measures 1/2" h x 3/4" w.