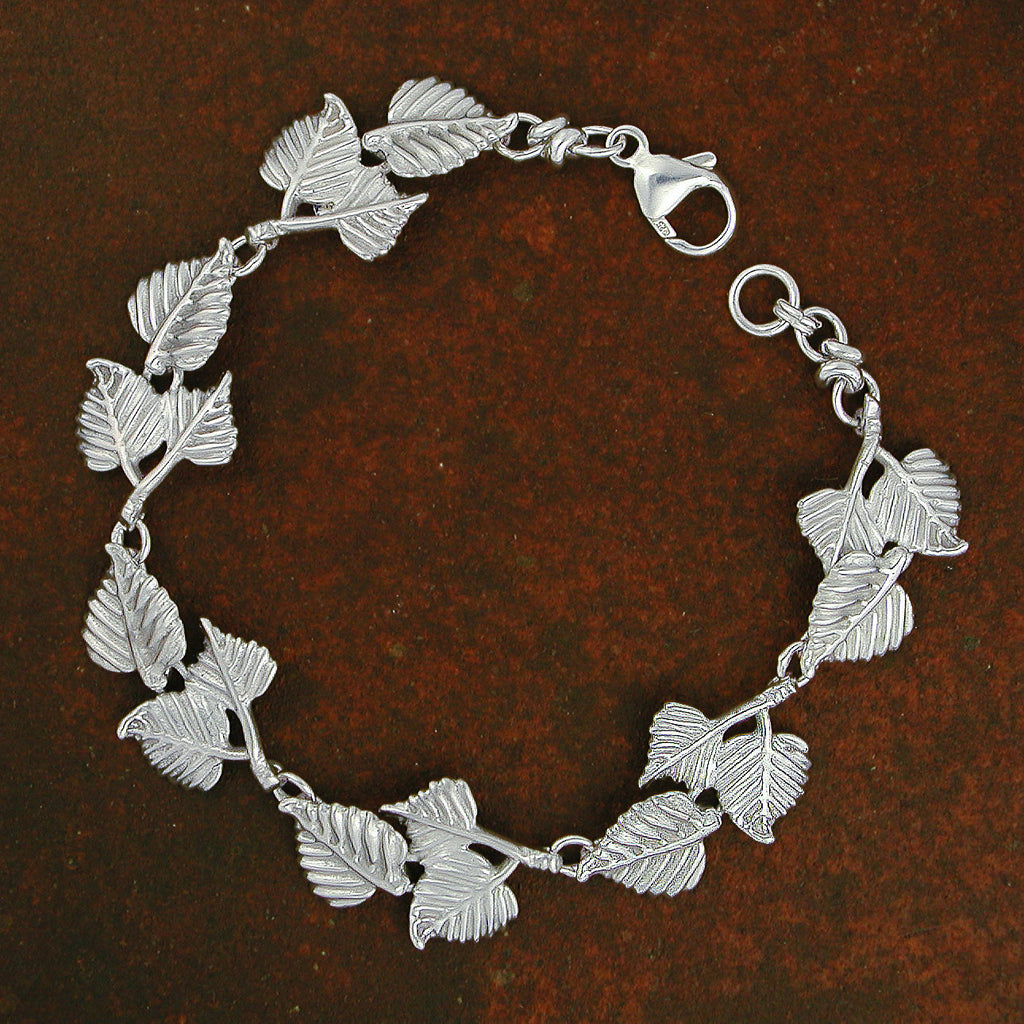 Quaking Aspen Leaf Bracelet - sterling silver
Leaves on Quaking Aspen trees seem to dance on their branches with the slightest breeze.  We added 15 movement points on our bracelet to replicate this feeling.
There are two slightly different versions of Sterling Silver Aspen Leaf Bracelets.  This version is a little heavier, it has 4 extra links and less spacing between the leaves for a full feeling.
Our Quaking Aspen Bracelet is 7 1/4" in length.  We soldered each connection for a strong, heirloom quality piece of jewelry.