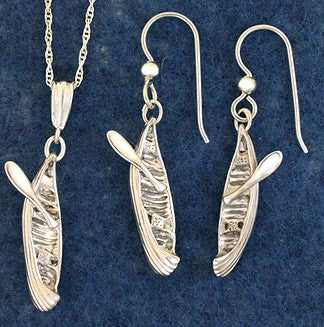 Canoe Jewelry - Sterling Silver
Intricate details make our canoes stand out from others that are mass-produced, imported.  Note the woven seats, individual ribs and planking which were carefully carved into each design.  The Sterling Silver Canoe Necklace measures 1" from bow to stern & includes an 18" sterling silver chain.
We cast our canoes, they are solid sterling silver as are all parts attached.