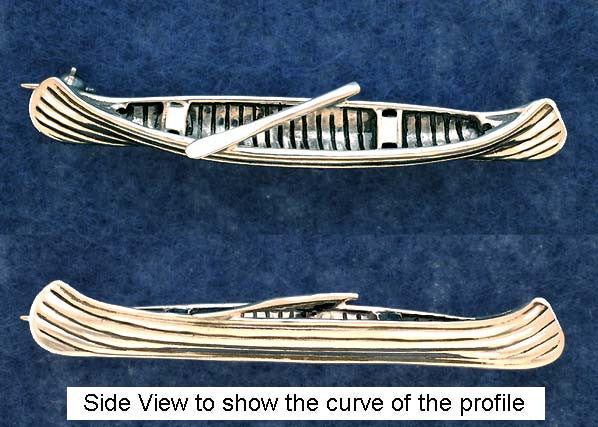 Canoe Pin - Sterling Silver
Intricate details make our canoes stand out from others that are mass-produced, imported.  Note the woven seats, individual ribs and planking which were carefully carved into each design.  
Our Sterling Silver Canoe Pin is 2 1/8" long.  We solder a joint & catch onto the back, it's so secure you'll never worry about losing it.
This is a solid piece of sterling silver, a metal much harder & more durable than pewter.  You can expect 20+ years of wear without it becoming misshapen or dented like a soft pewter piece could.