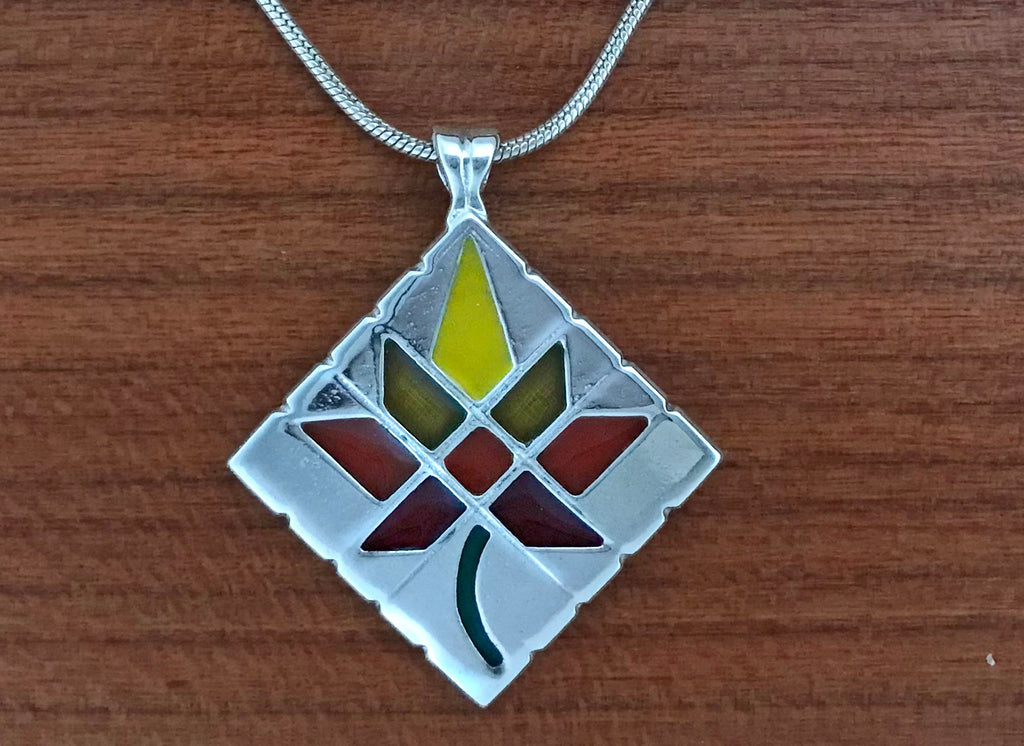 Lg Maple Leaf Quilt Necklace - sterling silver
NEW in 2021, our Sterling Silver Enameled Maple Leaf Quilt Jewelry!
Their striking fall colors herald autumn.  Our leaves have four enameled colors, similar to true maple leaf transition.  Sugar maples are the first red glow deepening into crimson, the leaves of others flame in yellow, darkening to orange.
The larger Pendant with leaf at top measures 1 1/4" h x 1 1/8" w and comes with a 20" sterling silver snake chain.  (or without a chain for $30 less)

Our earrings, charm and smaller necklace have the same size quilt block, 1/2" x 1/2".  An 18" sterling silver rope chain is included with the small necklace.
The ear wires, chains and other parts are solid sterling silver and 100% made in the USA.  Our Silver Quilt Jewelry designs are made by us in our small Lake Placid studio and are only available on this website or if you see us in person.