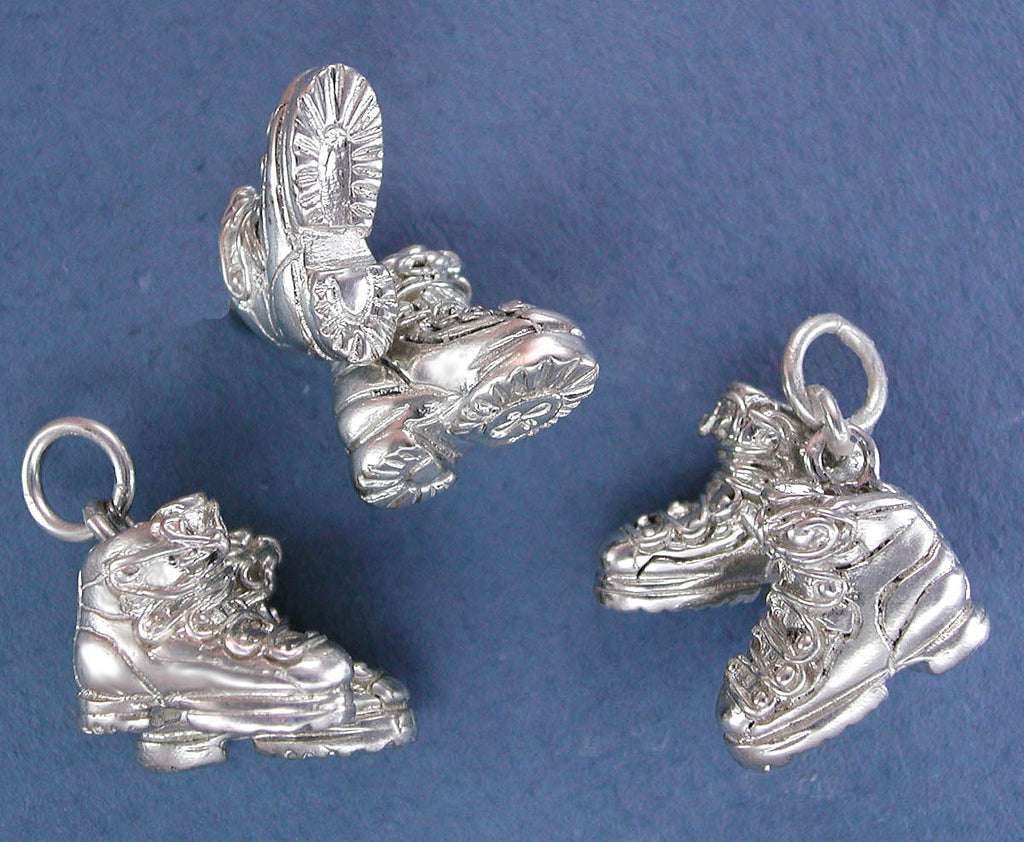 Hiking Boot Charm
Commemorate a special hiking experience (for yourself, a friend or a loved one) with a 14k Gold or Silver Hiking Boot Charm!  You won't find more intricately carved sterling silver boot charm anywhere.  YES!! There's even a 'right' and a 'left'.  We spent a lot of time focusing on details to make them as accurate as possible.  See the tiny grommets and laces, these boots even have sturdy deep-lugged soles to prevent slipping!
This design is similar to the great old leather Ski Boots.  Many of our Winter sports customers purchase them as skiing memorabilia.  Add some Skis and your set to hit the slopes!
This charm is available as a "single" hiking boot or... even better as a "pair" with a right & left boot!  For boot earrings we use one of each  (1/2" x 1/2" x 1/4" ea).
We solder on a 'pandora part' that fits Pandora style bracelets, both the thick and thin size chains.  There is a removable gasket, leave it in for the small pandora or remove it and it fits the thicker pandora chains.  The side image with Kayak and Chickadee Charms illustrates this.