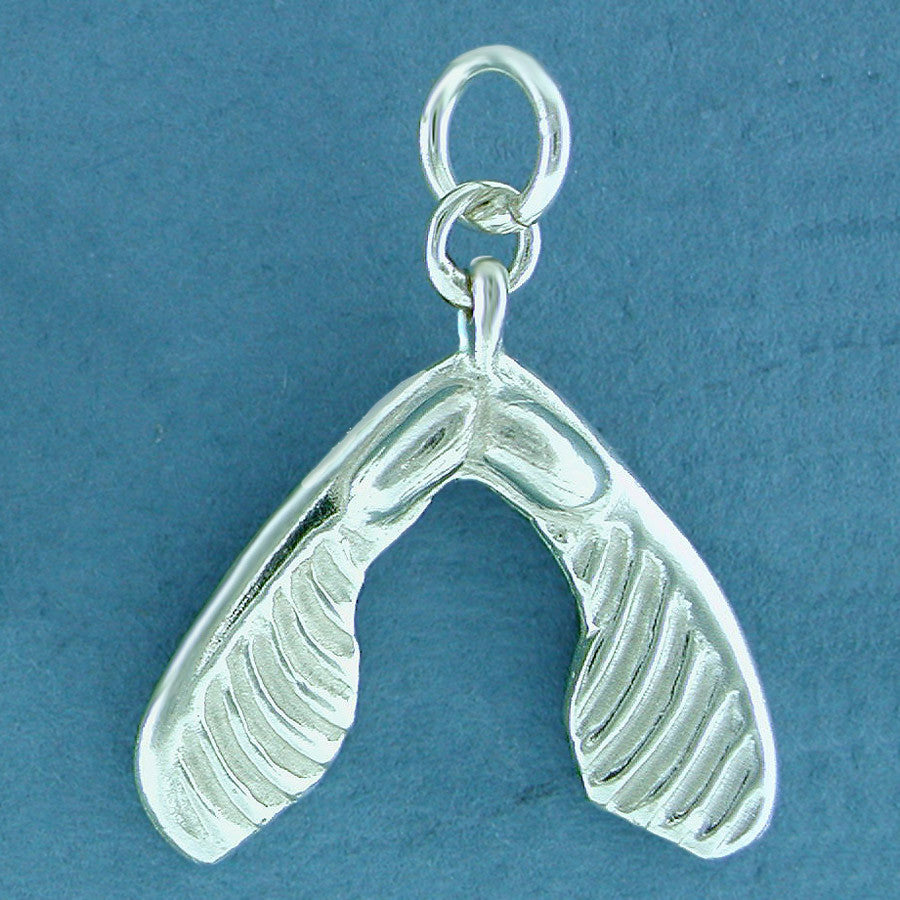 Maple Seed Charms - sterling silver
Sterling Silver Maple Seed Charms, who would have ever thought that this seed would help with the design of a helicopter?  
Two Maple Seeds (also known as a Samara Key) begin life linked together.  As children we knew these seed pods as helicopters or whirlygigs.  Their playful quality make them a great conversation starter.  The single maple seed charm measures 3/4" in length, very close to actual size.
The Double Maple Seed Necklace comes with an 18" sterling silver chain, the Single Seed has a 16" Chain.  Our detailed casting has intricate ribs carved along both the front and back sides of the wings.  Unique, original & quality nature jewelry!