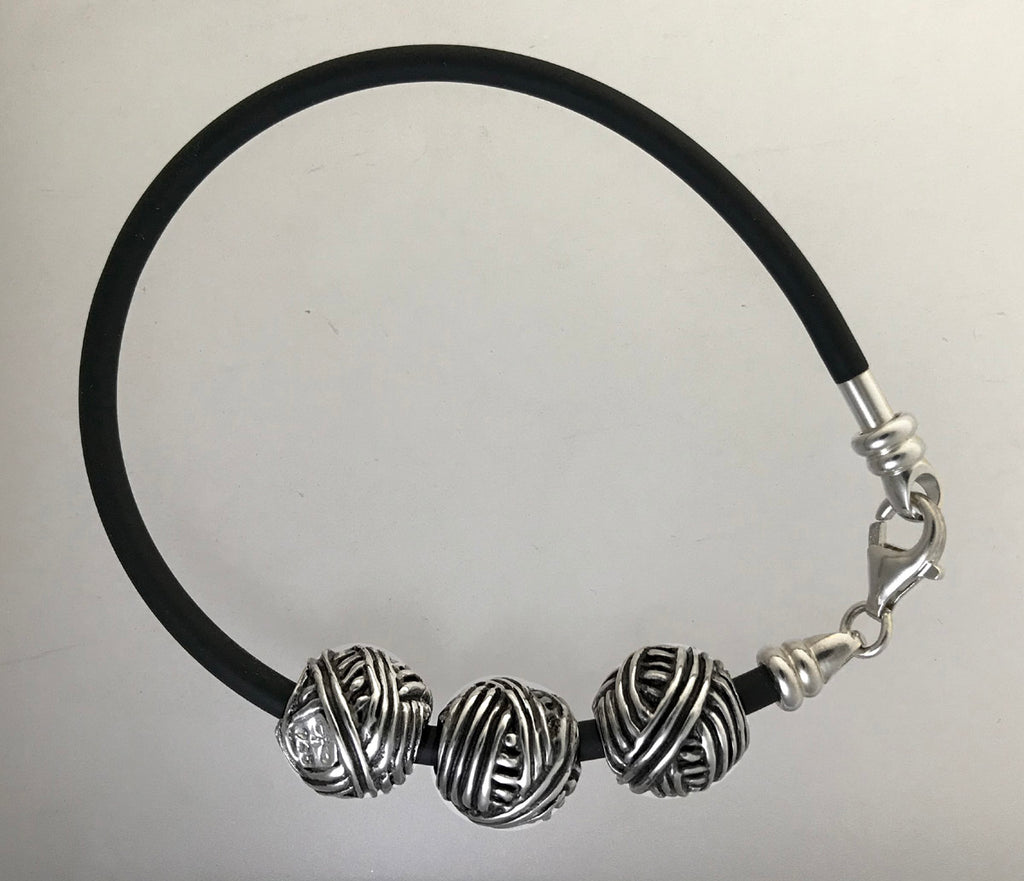 Pandora-Style Yarn Ball Charm - sterling silver
Our Yarn Ball designs make a great conversation starter.  They're sterling silver, hand finished individually and all connections are soldered for heirloom quality.
Every knitter should be proud of the exquisite craft they uphold, I wanted to create something to commemorate this spirit.  Wearing these designs helps introduce your love of knitting to other yarn obsessed artists & crafters.
This Yarn Ball charm measures 1/2" in diameter.  Sold individually, three in the photo to show different views of the same charm.
Choose between a 7" or 7 1/2" Rubber Cord Bracelet, these are sold separately from the charm.