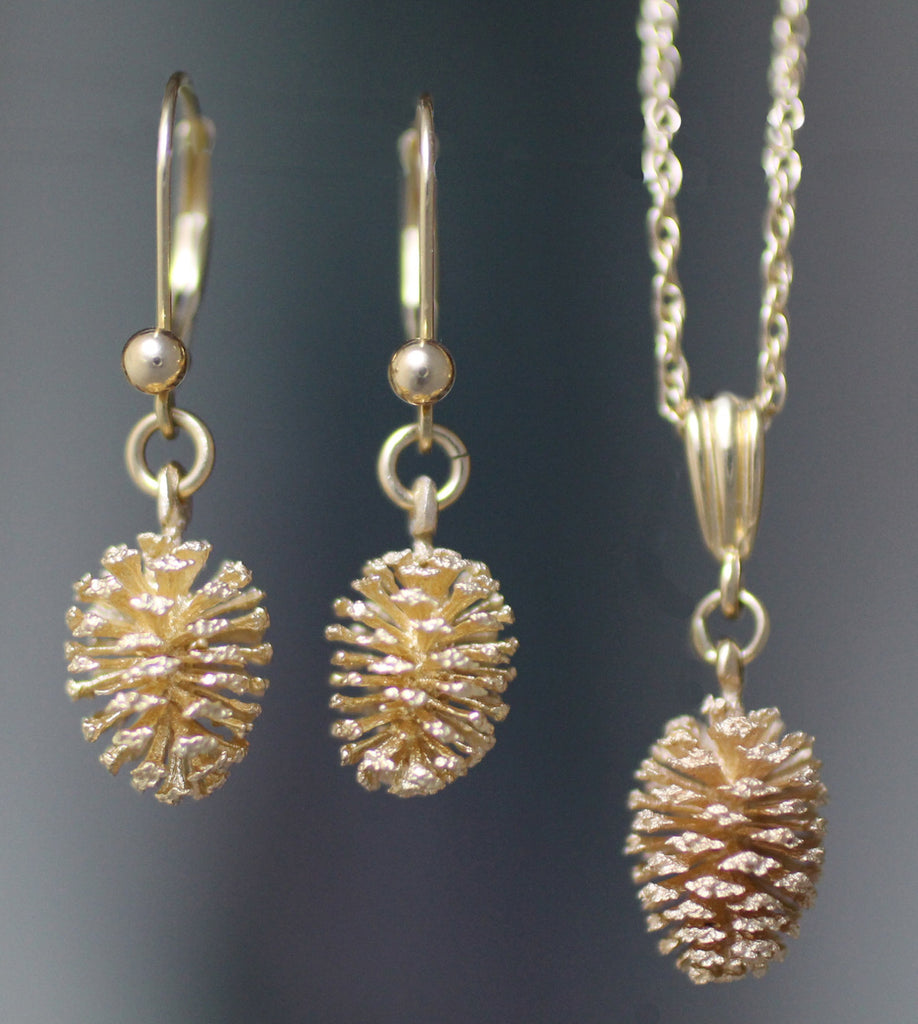 14k Gold Pine Cone Jewelry
These 14k Gold Pine Cones are created from actual cones we collect,  transformed into solid gold using the technique of lost-wax casting.  Each cone is truly unique, we try to match them as well as possible for earrings. 
.
They are sorted into 3 sizes (large - medium - small).  These photos on green backdrop are of the large pendant and medium earrings with hand-made spray.  Three earrings side by side are of Petite - Small - Medium.  Another photo shows the Small Necklace next to Petite Earrings.
.
Prices vary based on the current gold mkt and the weight of the finished casting.  Call for availability.
Earrings are available with or without the hand-forged 14k Spray, which adds $40 to the pricing.  The necklace shown above has a hand-made bail (part that the chain slides through).  We can substitute a cast bail for $40 less.