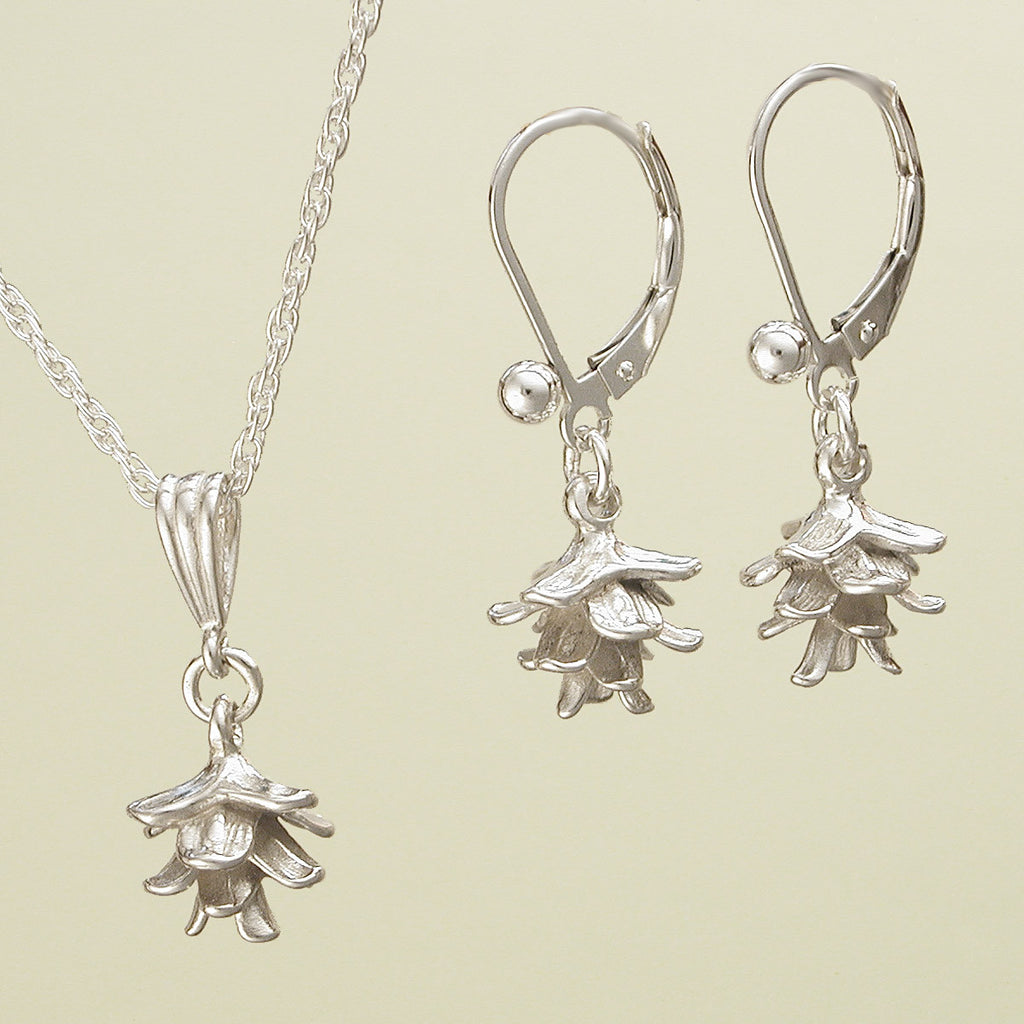 Spruce Pine Cone Jewelry - Sterling Silver
These Sterling Silver Pine Cone Earrings are a great size and are so comfortable that you'll want to wear them everyday!  Note how the petals flare out slightly giving them a playful feeling.
The Sterling Silver Spruce Cone Earrings are wonderfully detailed and finished.  We based our jewelry design on the open petals of a Spruce Pine Cone.  The cone alone measures 1/2" x 1/2" without including the jump ring.  Available with either sterling silver lever-backs (shown in photo) or more affordable sterling silver french wires.
A quality 18" sterling silver rope chain is included with the Sterling Spruce Cone Necklace.  We also cast the ribbed bail it hangs from, all additional parts are made in the USA.  If you're looking for a bolder necklace, see our Sterling Red Pine Pendant it is much larger.
This design is also available as a single charm in our Charms Gallery.