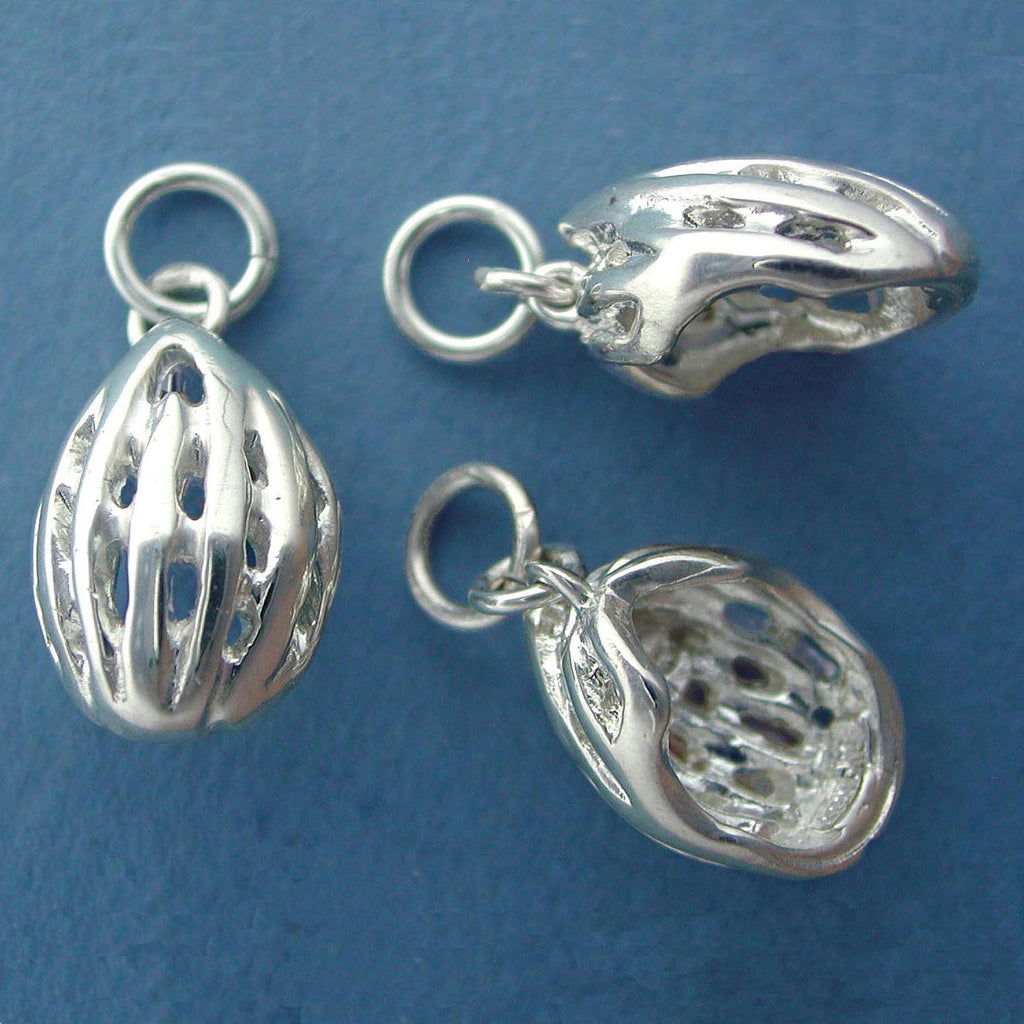 Bike Helmet Charm - sterling silver
Our modern looking Sterling Silver Bicycle Helmet Charm has air vents carved into its streamlined shape.  Stylish & aerodynamic, it's not at all like the marshmallow helmet designs of the past!  This bike helmet charm is solid and extremely strong.  It is hand-finished for lasting quality.
From front to back, our Sterling Silver Bike Helmet Charm measures 5/8", it's fully 3-D!  Available in Sterling Silver or 14k Gold, it is a fun addition to a cycling enthusiast's bracelet or necklace.
Combine it with our Bike Helmet and Swim Goggles Charms for a 'good luck' Triathlete gift.  We can convert it into cuff links or tie tac if you like, for a small additional fee.