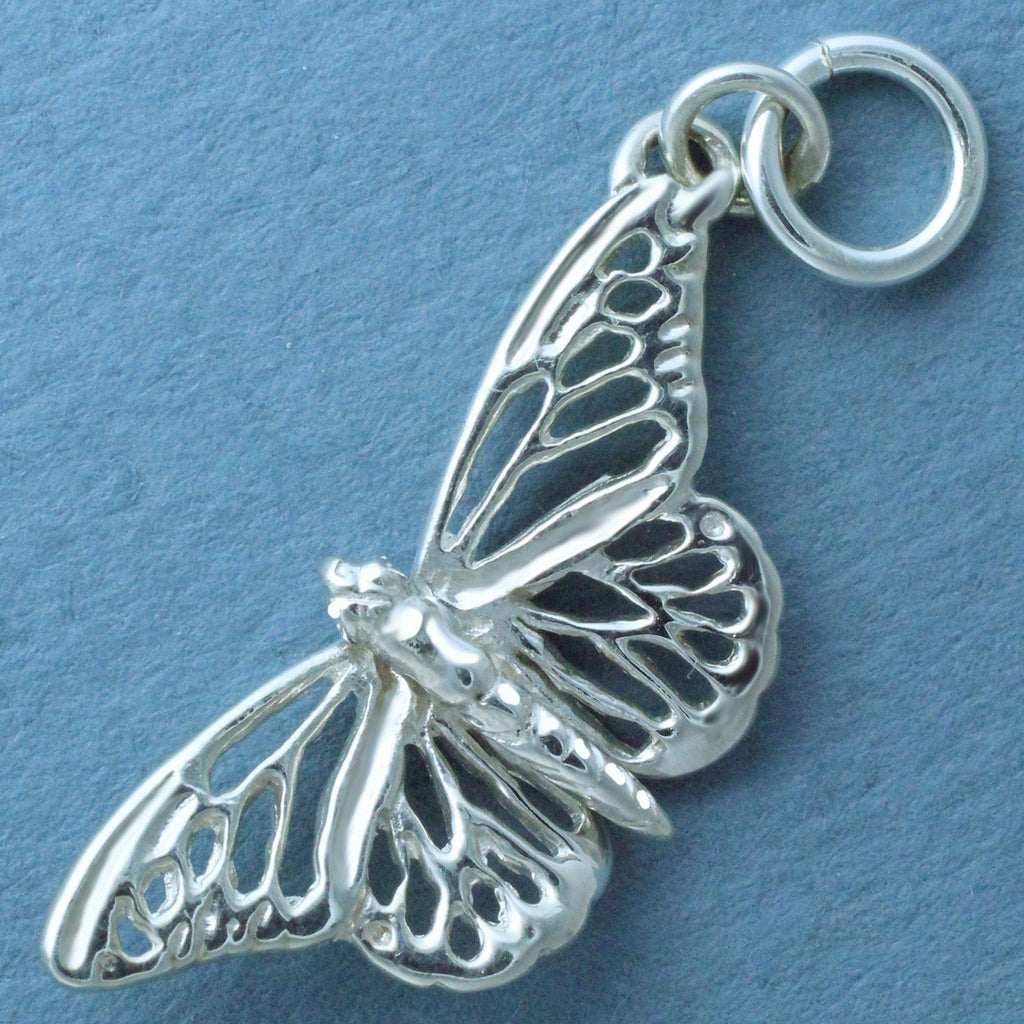 Butterfly
Our Butterfly Charm is based on the common, yet strikingly beautiful Monarch.  This amazing butterfly is also called the "Wanderer" probably due to its annual 2,700+ mile migration.  Butterfly earrings, necklace or charms are the perfect choice of jewelry for the nature lover!  Solid Sterling Silver and/or 14k Gold.

I pierced the wings to capture the transparent effect and pattern of a real monarch butterfly wing.  Our Sterling  Butterfly measures exactly an inch from wingtip to wingtip.  
It's a perfect size for Silver Butterfly Earrings, Charm or Necklace.  Pricing below includes Sterling Silver French Wires for Earrings.  Necklaces come with an 18" quality Sterling Rope Chain which has a sturdy lobster claw clasp.
For a larger and bolder look, click here  Our Lg Monarch Butterfly Necklace has wings that move!