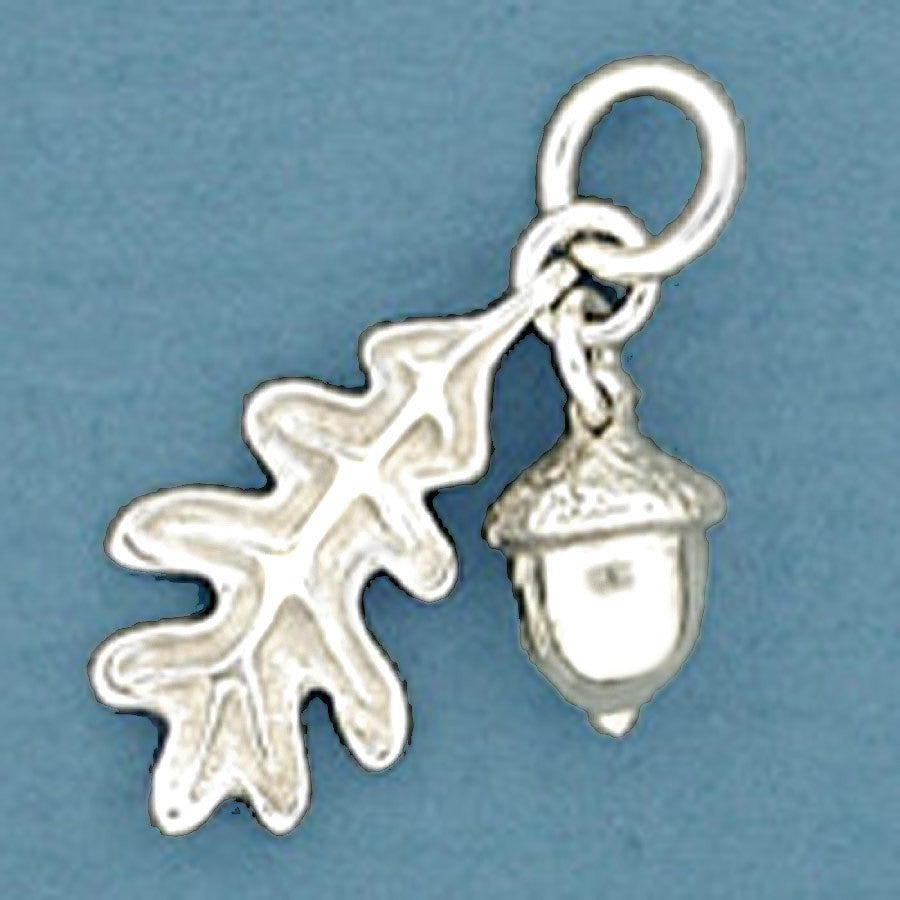 Acorn with Oak Leaf
This adorable handmade sterling silver Acorn with Oak Leaf Charm is cast in two parts, which allows them to move freely.  So realistic it appears to have been plucked right from nature while having a timeless vintage appeal.  The Acorn is the seed of the mighty Oak Tree, it symbolizes potential growth and strength.  Solid Sterling Silver or 14k Gold.

The Oak Leaf itself measures 3/4" from the tip of the branch to the top of the leaf, if you add in the ring it is 1" total.  The Acorn is 3/8" in diameter, about the size of a pea or 6mm pearl.
Our Acorn & Oak Leaf Necklace comes with a cast bail and quality 18" Sterling Silver Chain (made in the USA).  We do not include the chain with our 14kt gold version, but it does come with a bail that you can slide your chain through.