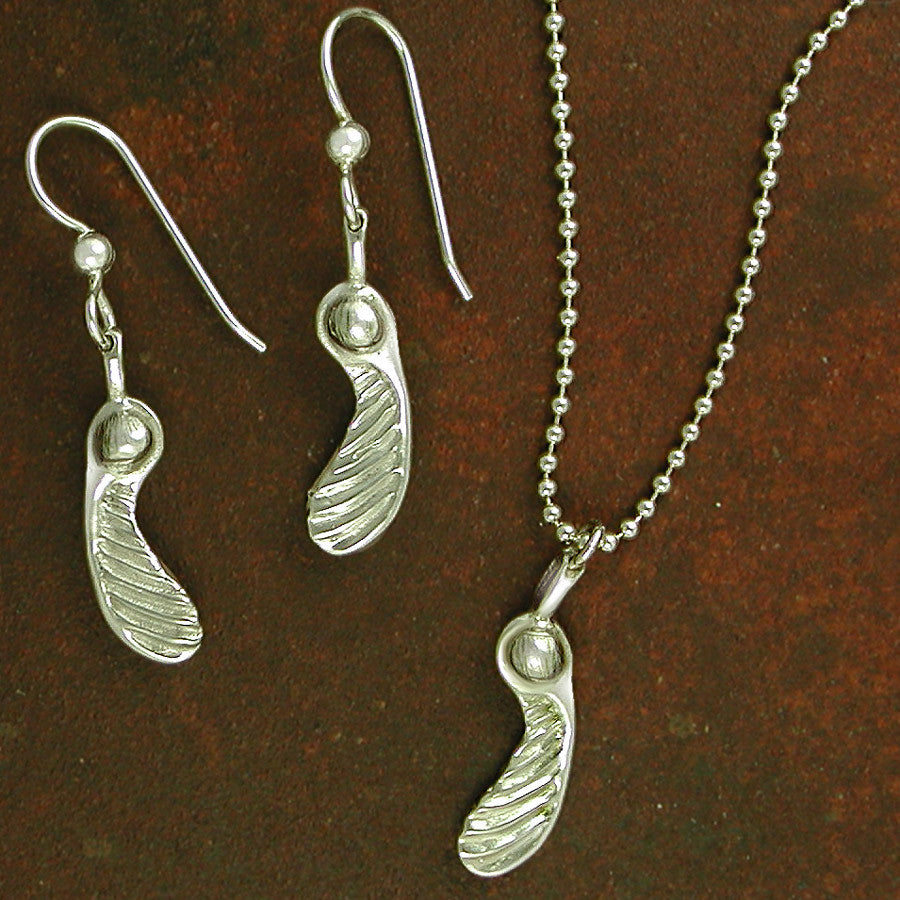 Sugar Maple Seed Jewelry - sterling silver
Science is often inspired by objects found in nature.  For example, take a maple leaf seed rotating as it glides to the ground. Who would have ever thought that this seed would help with the design of a helicopter?
Our Sugar Maple Seed Necklace includes a 16" Sterling Silver Bead Chain.  The seed itself measures 3/4" in length, very close to actual size.
The Sugar Maple Seed Earrings have a "right" and "left" side.  The wings of the seed will delicately echo the curve your face.