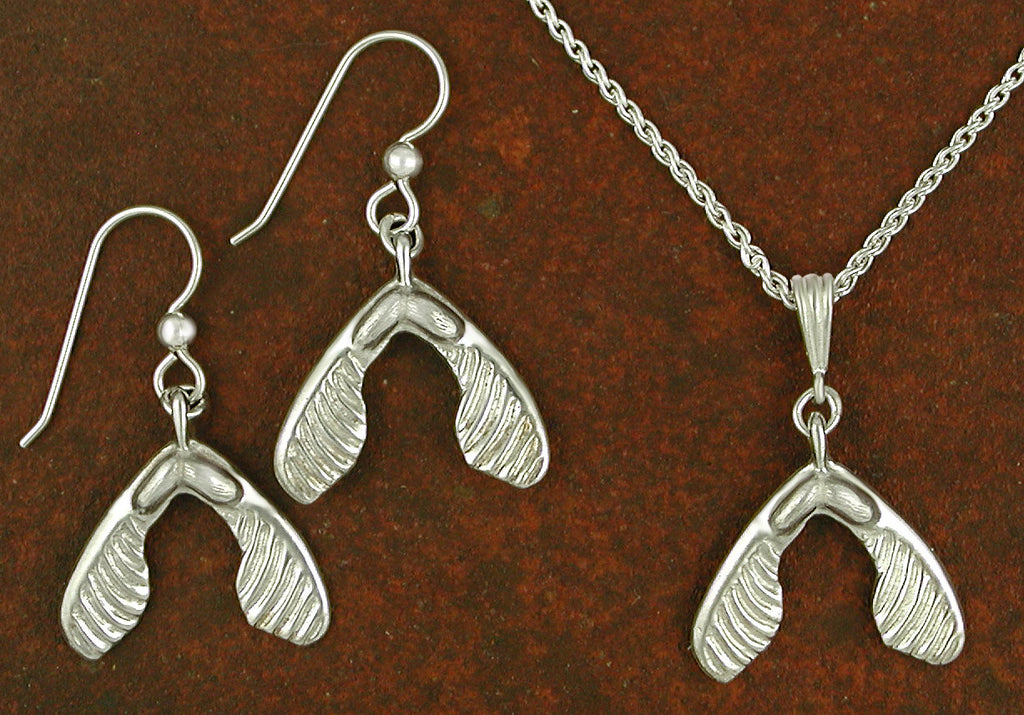 Sugar Maple Seed Jewelry (Samara Key) - sterling silver
Two Maple Seeds (also known as a Samara Key) begin life linked together.  As children we knew these seed pods as helicopters or whirly gigs.  Their playful quality make them a great conversation starter.
The Sugar Maple Seed Necklace comes with an 18" sterling silver chain.  Our detailed casting has intricate ribs carved along both the front and back sides of the wings.
The matching Silver Maple Seed Earrings have sterling silver french wires.  We use only quality parts made entirely within the USA.