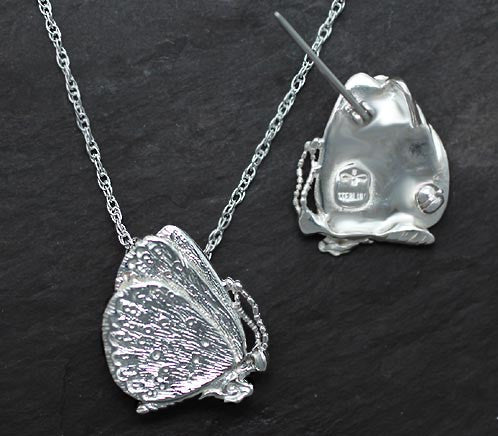 Karner Blue Butterfly Necklace - sterling silver
This Sterling Silver Butterfly Necklace - Pin measures 3/4" both in height and width.  (approximately the size of a nickel)  When worn as a necklace, the chain threads through a loop on the back.  It's the perfect size for a lapel pin.
The design is based on the tiny and beautiful Karner Blue Butterfly in life only about one inch across. It's an endangered species found in only a few scattered localities from Minnesota to New Hampshire.  Its name originates from Karner, New York where it was first discovered.