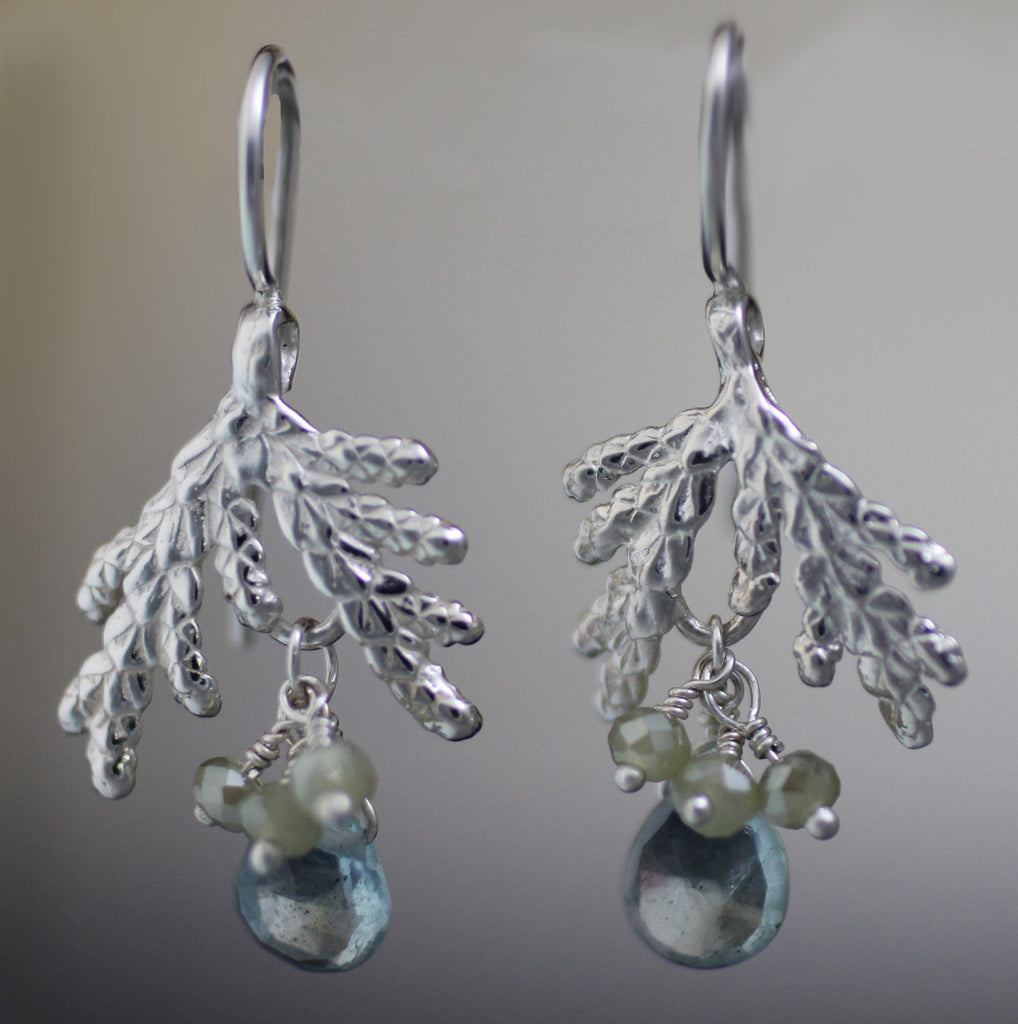 Cedar Spray with Moss Aquamarine & Green Garnet
Wonderfully detailed Sterling Silver Cedar Earrings!  If you look closely, you can see the tiny fragments of moss inside the larger blue gemstones. These 'imperfections' give the Moss Aquamarine a more natural look and feel.  Our jewelry is based on nature so a perfect lab-grown stone just wouldn't look right!
Three Tiny Green Garnet faceted beads dance around the top of the Moss Aquamarine. 1 1/4" length
These designs were made to mix & match with our original Cedar Spray Jewelry Line, and matching Necklace with Aquamarine Gemstones.