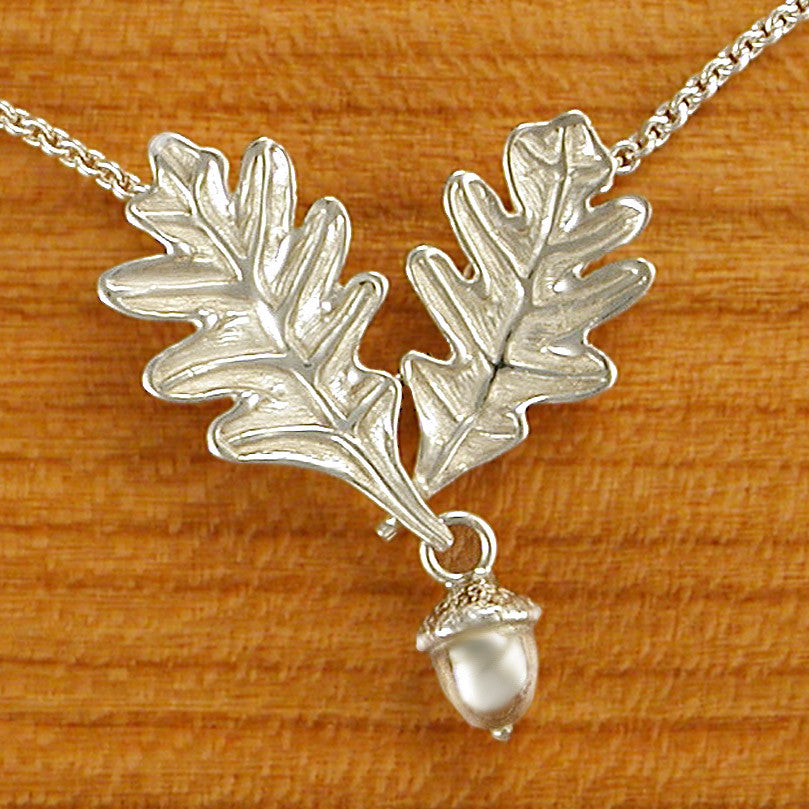 Oak Leaves with Acorn Pendant - sterling silver
Oak Leaf and Acorn jewelry is timeless, beautiful and can be worn in any season.
The 18" sterling chain feeds through three links on the back of the large Oak leaves cleverly hiding it from view.  Our Silver Acorn is solid 3-D and moves lightly back and forth.  The pendant measures 1 1/2" h x 1" w.