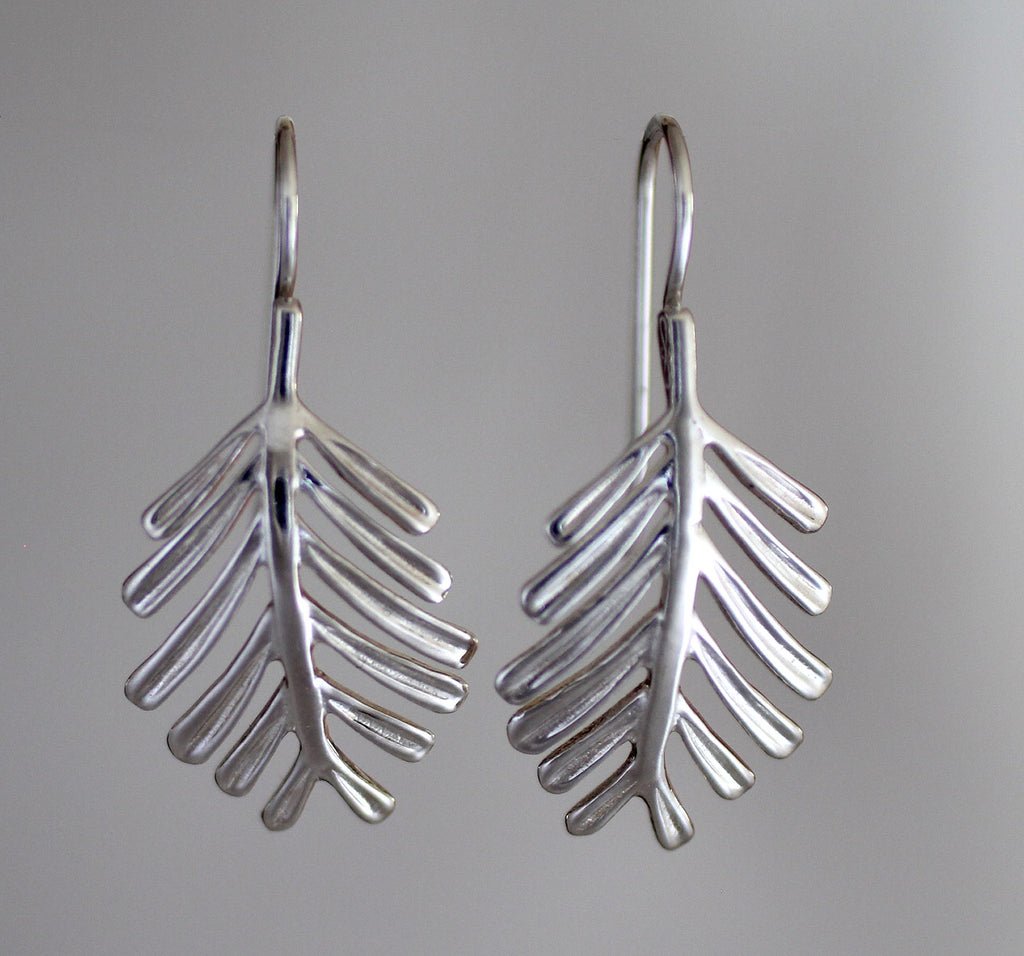 Balsam Needles Earrings - Sterling Silver
The Sterling Silver Balsam Needle Earrings are 1 1/4" h x 1/2" w.  The french wires are soldered to the top, this limits the movement for a more sophisticated look.  Their shape is abstract enough to keep them from being overly 'woodsy' looking.
We also make a longer, tiered earring design using the same top piece with a micro-faceted Pale Green Amethyst gemstone for a dressier look.
 All parts of our nature jewelry are 100% made in the USA.