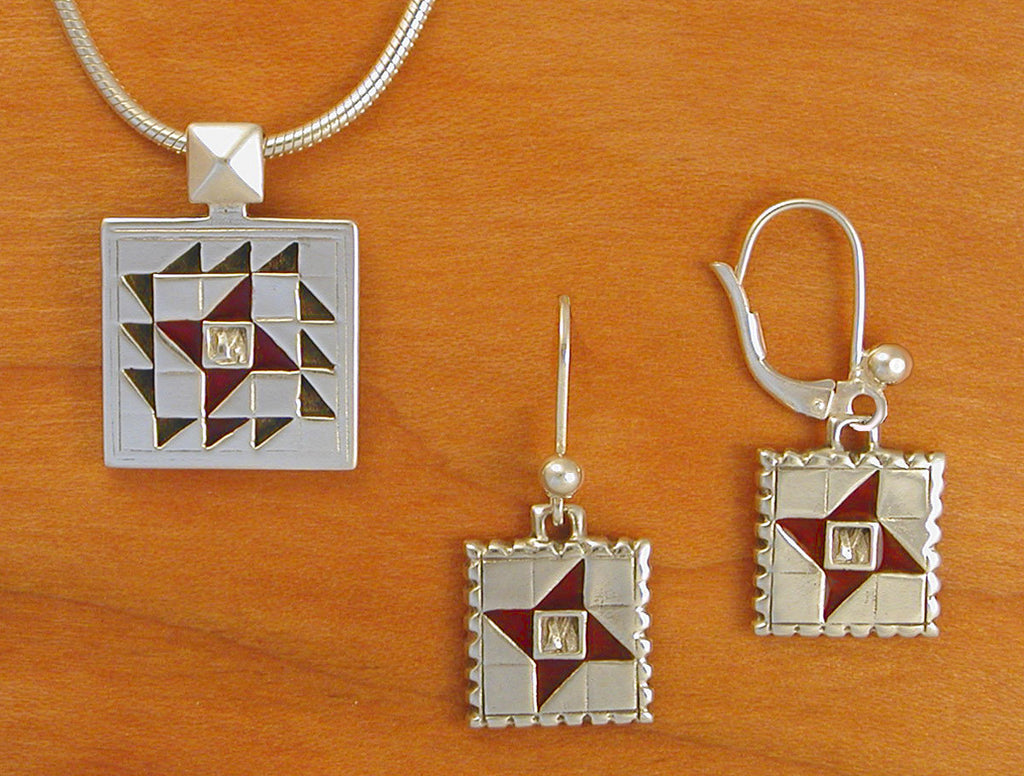 Friendship Star Quilt Jewelry - enameled sterling silver
Sterling Silver Friendship Star Quilt Jewelry brings to mind dear friends showing their love and care through the gift of a quilt.  They were traditionally a type of signature quilt, created by several artists.  What could be more fun than gathering together to make a quilt?
Our Sterling Silver Friendship Star Earrings are 1/2" square.  We added a feathered border to make the large pendant 5/8" square. Both are enameled with a deep ruby red enamel.  The earrings come with secure, comfortable sterling silver lever backs (see photo) or sterling silver french wires (not shown).
A beautiful 20" sterling silver chain is included with the larger version and a quality 18" sterling silver rope chain with the small necklace. Our Charm which comes with a jump ring you can use to attach it to a Charm Bracelet.