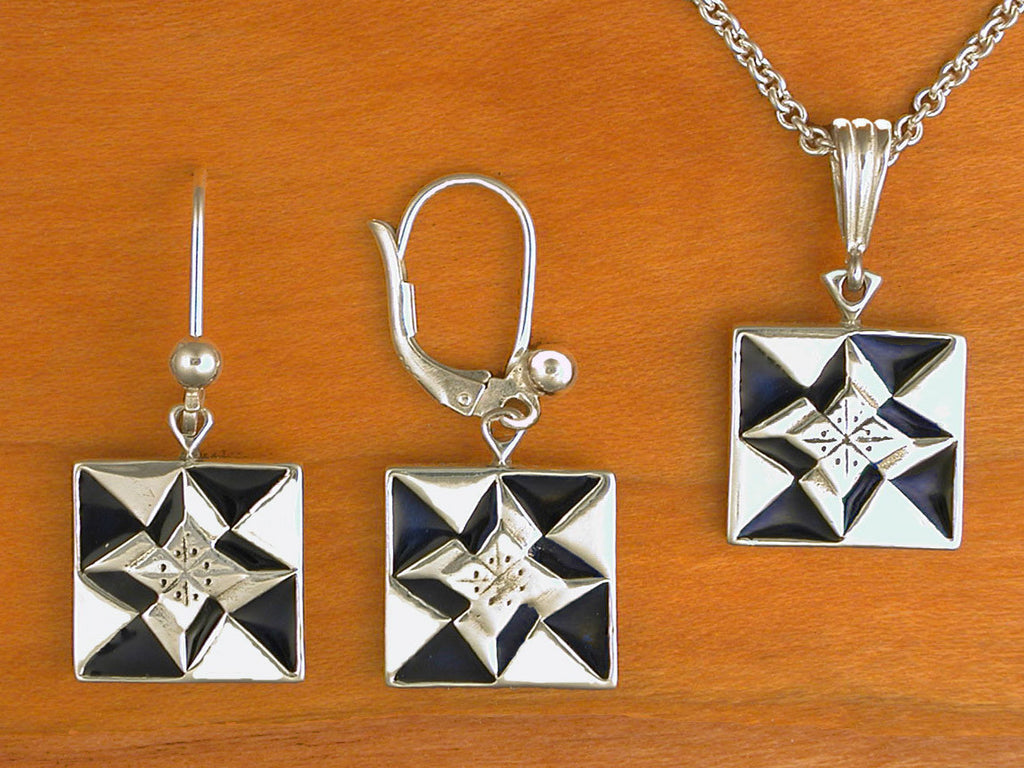 North Star Quilt Jewelry - enameled sterling silver
Our Sterling Silver North Star Quilt Jewelry is enameled with a deep sapphire blue to remind you of the night sky.
The Sterling Silver North Star earrings and small pendant are 1/2" square.  Earrings available with either lever backs (see photo) or sterling silver french wires (not shown) which look equally nice but are more economical.  An 18" sterling rope chain is included with the small silver quilt necklace.  The Lg Silver Quilt Pendant is 1" square and comes with a quality 20" sterling silver snake chain.  
The North Star is the brightest star in the northern hemisphere.  Since the northern axis of the earth points towards it, early travelers used it to navigate northwards.
Underground Railroad Quilt Codes explain that because of it's special directional quality, this pattern was used to signal escaping slaves in their flight to freedom. Some say that abolitionists would leave this quilt hung on their laundry line when they knew it was safe to travel due North.