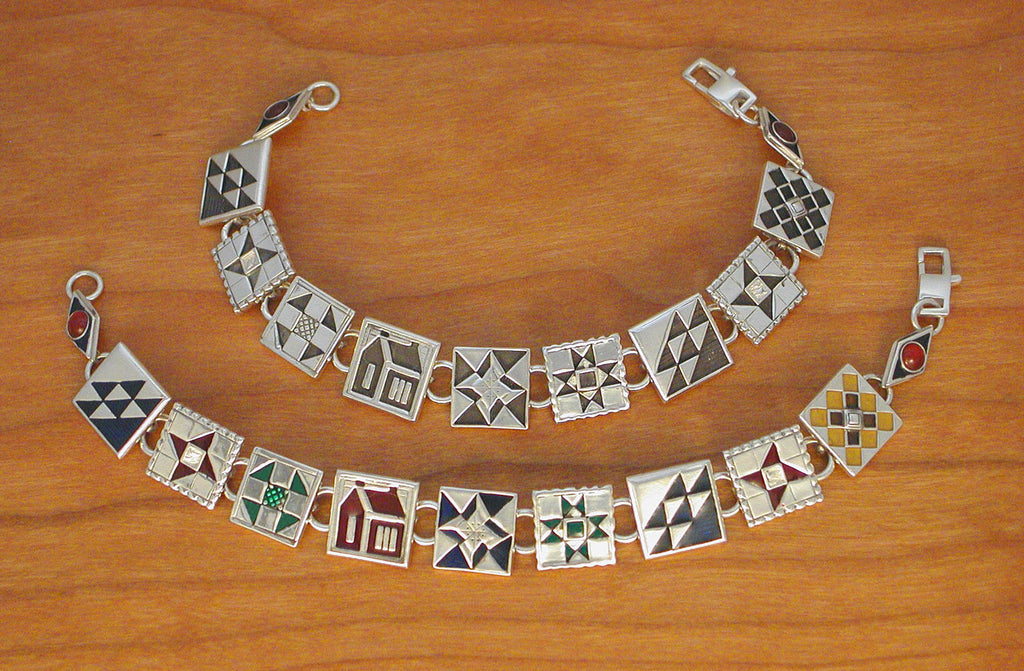 Sampler Quilt Bracelet - enameled sterling silver
The Sterling Silver Sampler Quilt Bracelet is our most popular quilt bracelet design.  It has 9 quilt blocks and a carnelian cabochon set securely in each end.  All joints are silver soldered for strength and a square shaped lobster claw clasp adds a nice decorative touch.
At 7 1/4" they fit most women but we can add additional links for $30 each.  Our quilt jewelry is a conversation starter and is made to be wearable everyday.
The quilt designs are actually indented cavities which are filled with enamel.