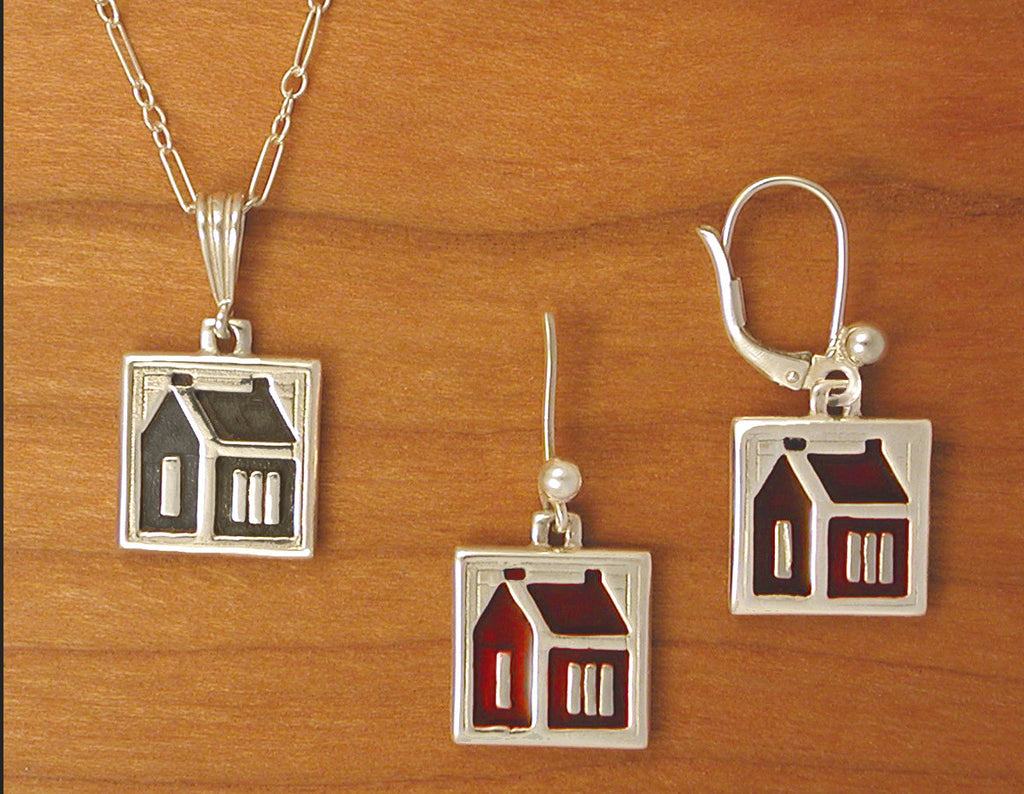 School House Quilt Jewelry - enameled sterling silver
Our Sterling Silver School House quilt jewelry takes you right back to the simple, honest times of yesteryear.  We live in a world that has changed enormously since the days of the one room schoolhouse.
The blackened areas of the necklace are indented, similar to silver Indian jewelry techniques.  We can fill the depressions with brick red enamel or just leave it blackened, both versions are available.  Scroll down to see pricing for all jewelry options.
Each silver quilt block is 1/2" square. The silver earrings come with secure sterling silver lever backs (see photo) or sterling silver french wires.  An 18" sterling silver chain is included with the necklace.
All components and parts are 100% USA made for lasting quality.  Our designs are made by us in our small Lake Placid studio and are only available on this website.