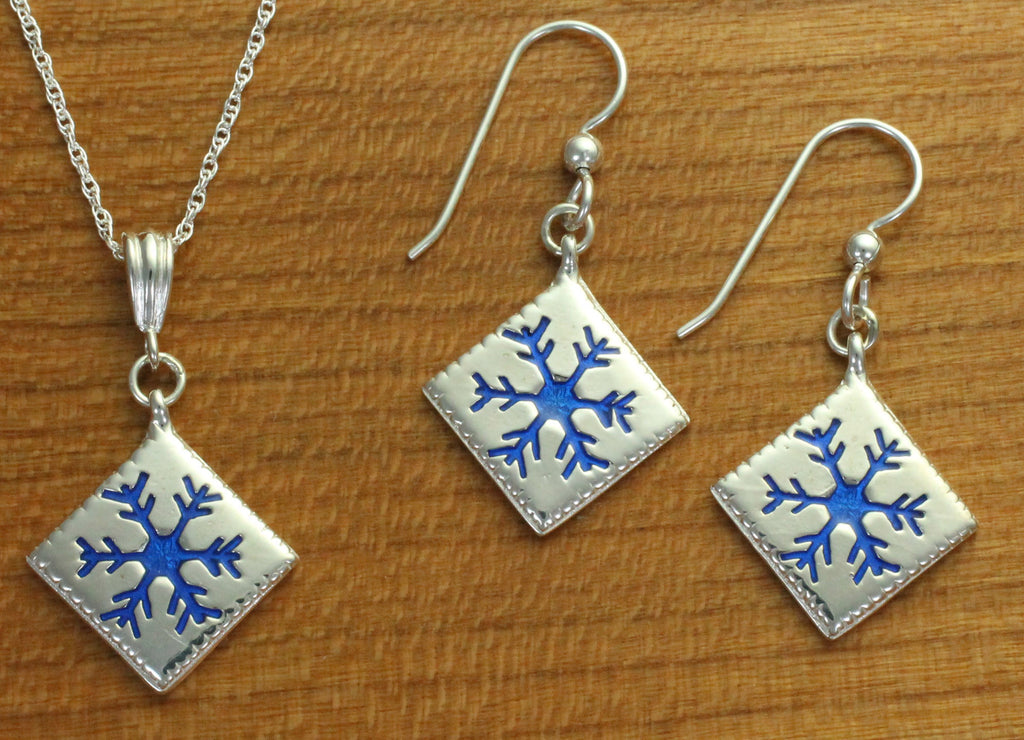 Snowflake Quilt Jewelry - enameled sterling silver
We've carved the delicate pattern of a Snow Flake Quilt pattern into Sterling Silver, then filled it with cobalt blue enameling.  Nature's beauty made into a wearable work of art.
Our Snowflake Quilt pattern measures 1/2" square.  The earrings hang safely from sterling french wires (see photo) or solid silver lever backs (not shown) for an extra $12.  A quality 18" silver chain is included with the Snowflake Quilt Necklace which is secured with a quality lobster clasp.  We also offer a single Quilt Block which can be used as a charm.  Sterling silver quilt jewelry at its best!
The ear wires, chains and other parts are solid sterling silver and 100% made in the USA.  Our Silver Quilt Jewelry designs are made by us in our small Lake Placid studio and are only available on this website.