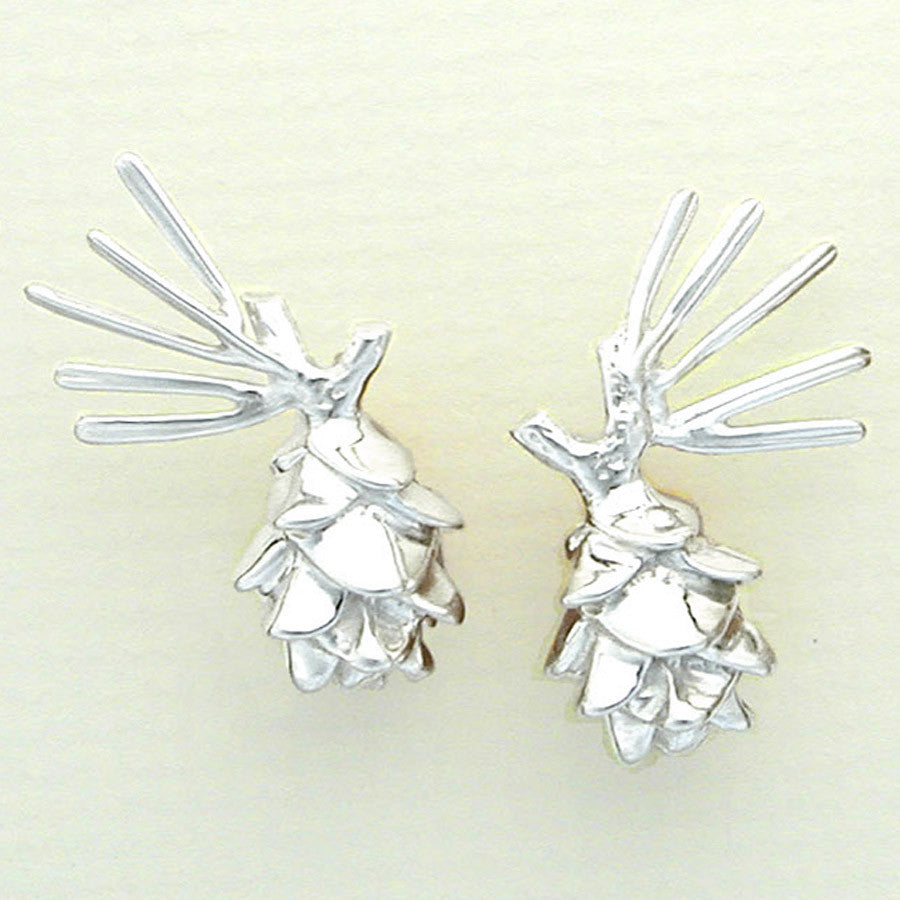 Pine Cone with Spray Earrings - Sterling Silver, 14k posts
These sterling silver pine cone earrings were modeled after Tamarack cones, their elegant needles spray out at the top.  14k gold posts are soldered on for strength.  They measure 1" h x 3/4" w overall, with the cone alone at 1/2" on it's widest part.
Pine cones grow in endless shapes and sizes, and can make wonderful collections.  We made the Sterling Silver Pine Cone Pin with a needle spray to match!  You'll be happy to have the 'set'.
 All parts of our nature jewelry are 100% made in the USA.